Chassis
A car with good handling responds predictably, regardless of the road surface or driving conditions. The Polestar 2 chassis integrates the battery and pairs high torsional stiffness with a low centre of gravity to ensure a responsive, assertive drive.
Powertrains
The optimal power and torque for every driving situation. Polestar 2 is available with four electric powertrain options, making it easy to adapt its performance to the driver's personal preferences and driving environment.
Long range Dual motor with Performance pack
Power¹

476 hp

Torque¹

740 Nm

0-100 km/h¹

4.2 sec

Range up to¹

568 km
Standard range Single motor
Power¹

272 hp

Torque¹

490 Nm

0-100 km/h¹

6.4 sec

Range up to¹

546 km
All- or rear-wheel drive
Polestar 2 comes with an all-wheel drive or a rear-wheel drive powertrain, both optimised for performance and driver engagement. The newly-developed asynchronous front motor, permanent magnet rear motor and silicon carbide inverter increase efficiency and torque, while the all-wheel drive system can disengage the front axle to further reduce energy consumption.
01/02
All-wheel drive high-efficiency powertrain. The front axle can be disengaged to save energy.
Suspension
Both the standard and the upgraded suspension are tuned to deliver a dynamic drive without compromising comfort or safety. This setup enables an optimal connection to the road regardless of conditions.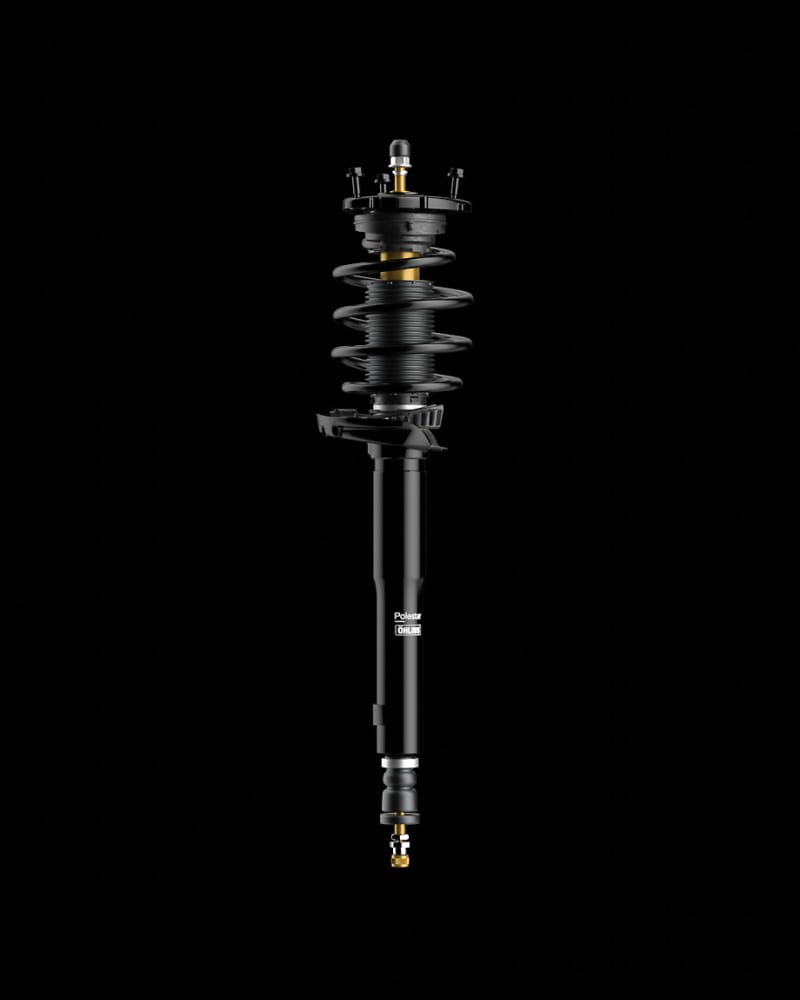 Öhlins Dual Flow Valve dampers
Sharing the same uncompromising approach to engineering, Polestar and the suspension experts Öhlins have jointly developed the DFV dampers for Polestar 2. They can easily be configured to suit various driving environments while providing unparalleled grip, responsiveness and balance. 
Available with the Performance pack.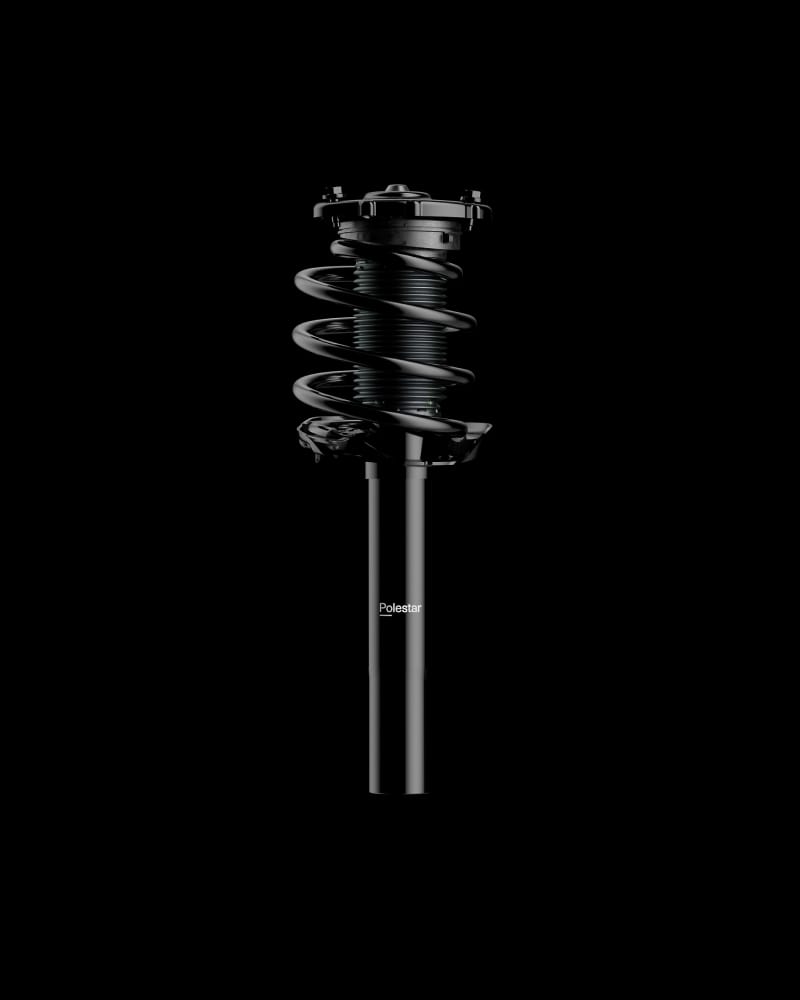 Twin-tube frequency-dependent dampers
Raising the standard of standard suspension, these dampers enhance handling and comfort by limiting body roll and improving car control. Combined with the compact and lightweight suspension struts and links, they add to the mechanical grip and road-holding of Polestar 2.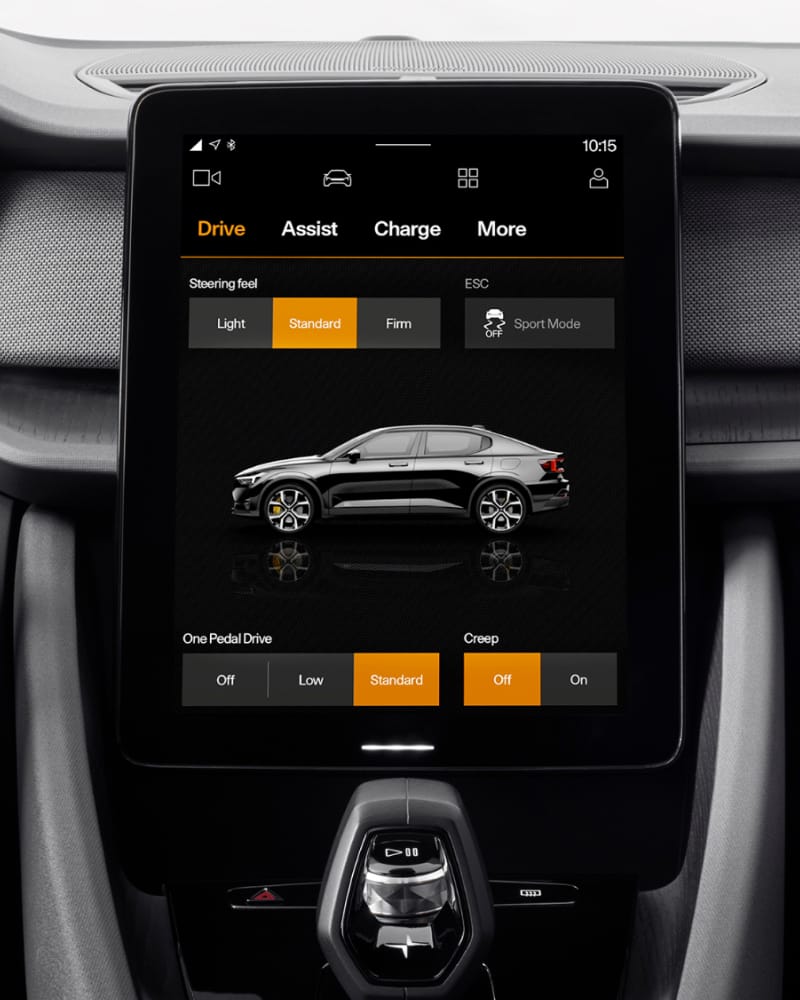 Adjustable steering feedback
Polestar 2's progressive power steering adapts to the car's speed, providing less feedback when moving slowly and more feedback when travelling faster. Drivers can also adjust the steering feel to their personal preference, choosing the "soft" setting for navigating city streets, "standard" for motorways and "firm" for active driving on twisty roads.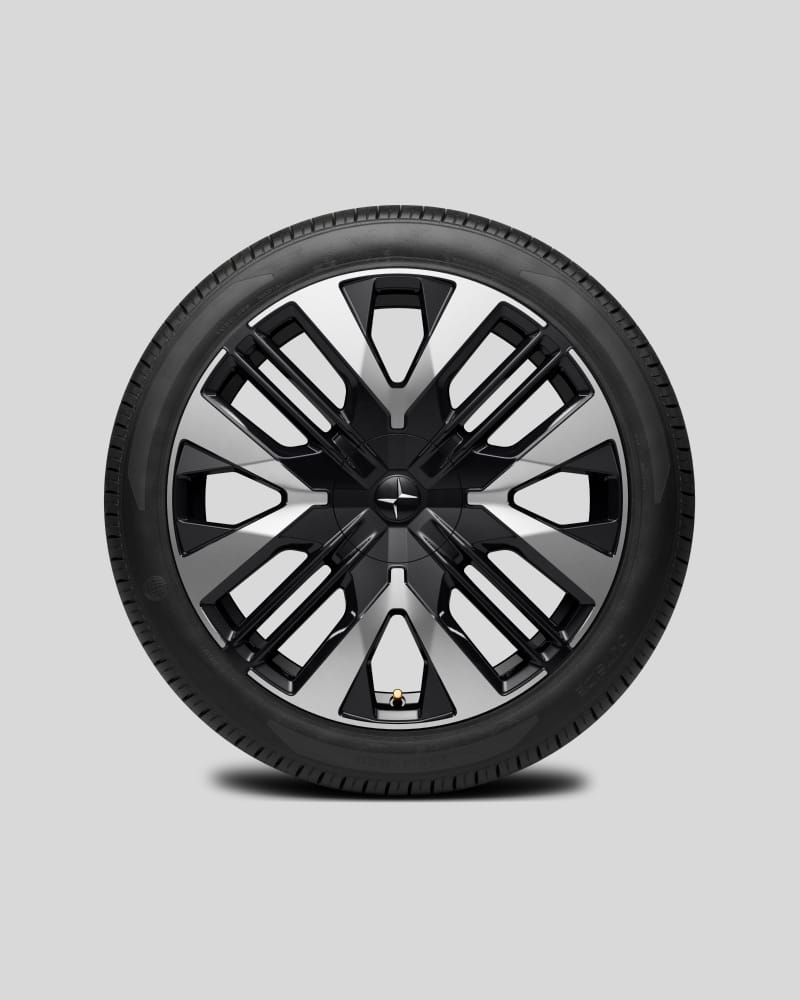 20" 4-Multi spoke forged alloy wheels
Using a manufacturing technique developed for motorsport, forged alloy wheels are shaped by pressing rather than melting. This process makes them lighter and stronger than conventional alloy wheels, further improving handling and road contact. 
Available with the Performance pack. 
Brakes
What speeds up, must slow down. Explore the highly efficient brake options for Polestar 2.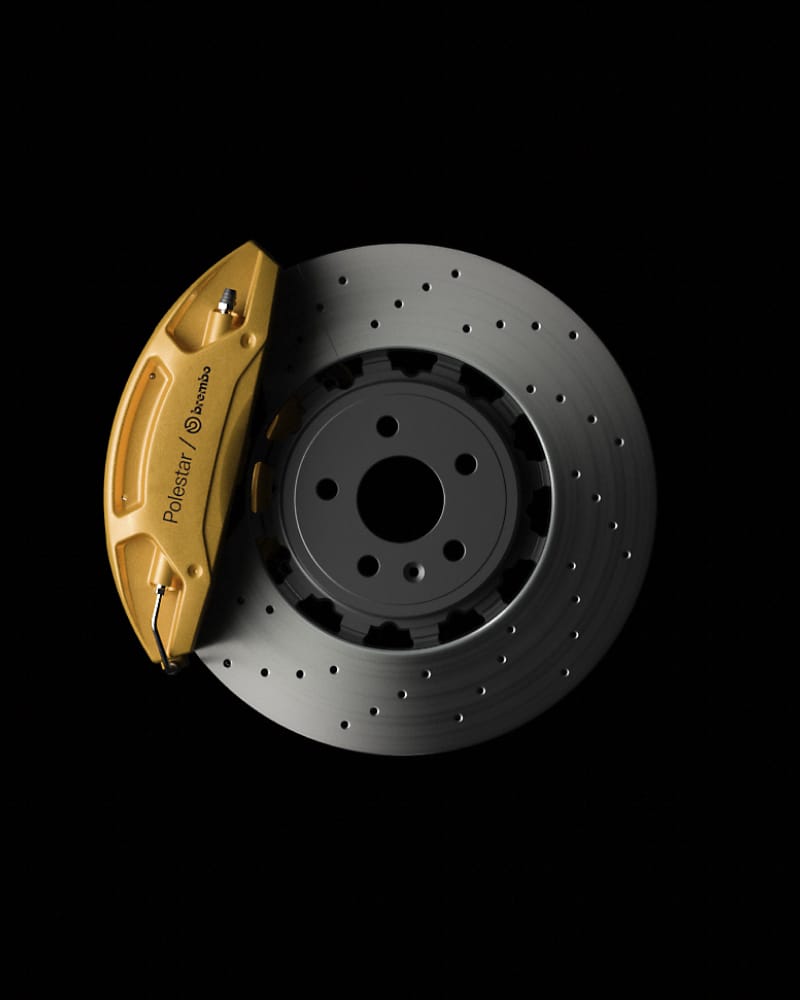 Brake options
Brembo brakes
Building on decades of motorsport experience, Brembo brakes are engineered to the highest performance and safety standards. The ventilated, drilled discs and four-piston aluminium callipers offer a quick response at any temperature while reducing weight, wear, noise and dust build-up. 
Available with the Performance pack.
Brake options
Standard brakes
Designed to enhance efficiency and control, Polestar 2's standard 345x30 mm (front) and 320x20 mm (rear) ventilated disc brakes increase stopping power in all driving conditions. The instantly responsive anti-lock braking system makes them even more effective.   
Preliminary data. Subject to final certification.