Design
Scandinavian minimalism. Integrated technology. Mindful materials. This is an inner space designed to stimulate the senses, including a Bowers & Wilkins audio system, engineered for the ultimate sonic experience. Every drive becomes a unique journey. 
Themes
Carefully curated. Meticulously matched. Polestar 3 offers four distinct interior themes, combining a select colour palette with innovative material choices. Upholstery and deco have been developed to create a premium look and feel, establishing a more sustainable standard for the electric age.
Animal welfare traced Nappa leather in Zinc with black ash wooden deco interior.
Animal welfare traced Nappa leather in Jupiter with black ash wooden deco interior.
Animal welfare certified wool with aluminium deco.
Bio-attributed MicroTech with aluminium deco.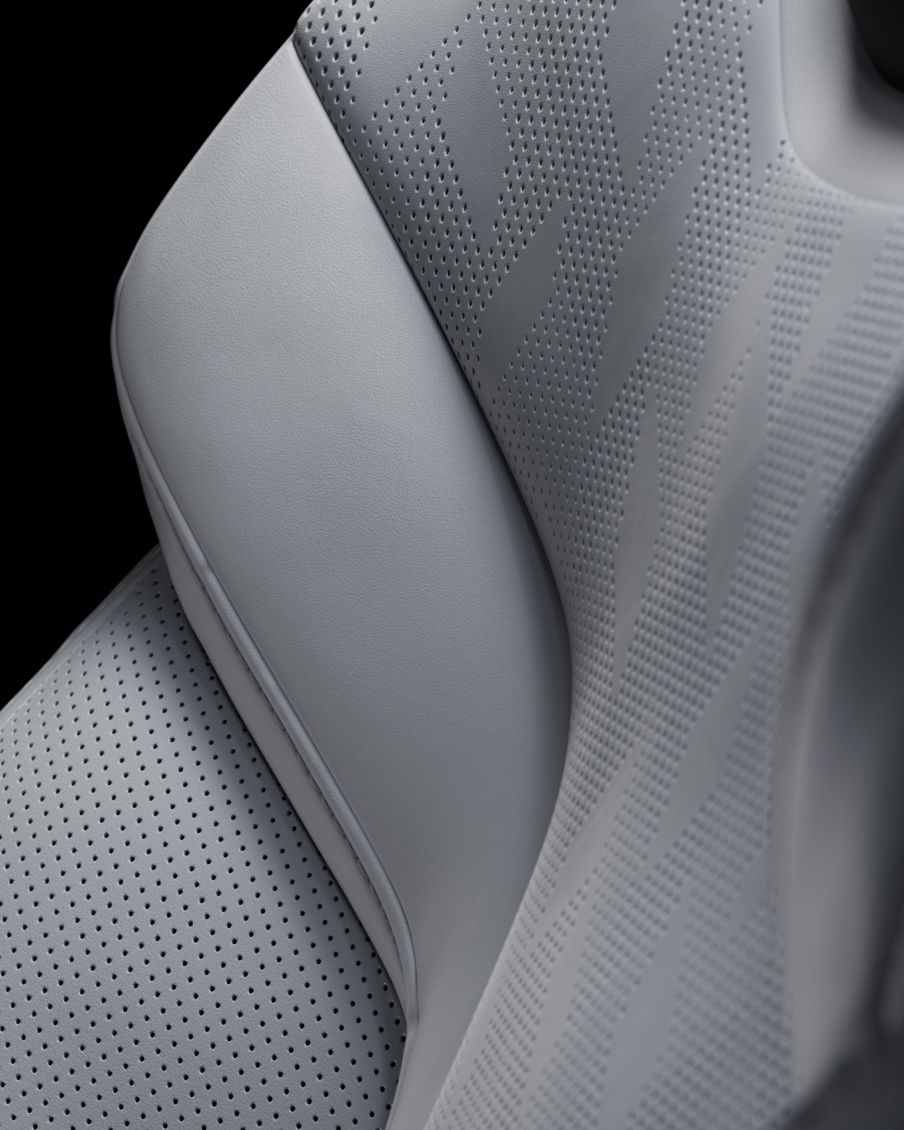 Upholstery
Animal welfare traced Nappa leather
Produced according to strict animal welfare standards by Bridge of Weir in Scotland, the perforated Nappa leather upholstery is also chrome free and fully traceable.
Available as an upgrade.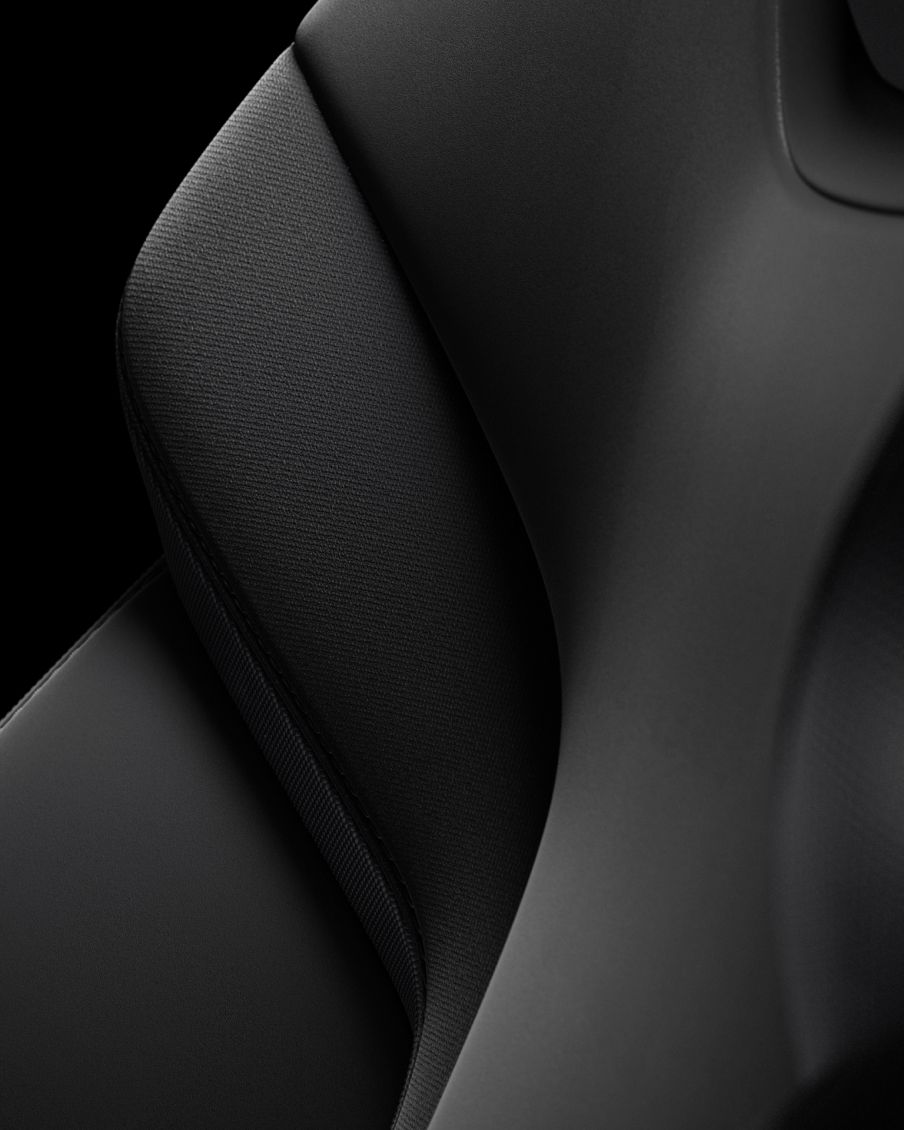 Upholstery
Bio-attributed MicroTech
Made from certified renewable vinyl and recycled polyester textile, bio-attributed MicroTech is a vegan alternative to leather that doesn't compromise on feel, durability or aesthetics.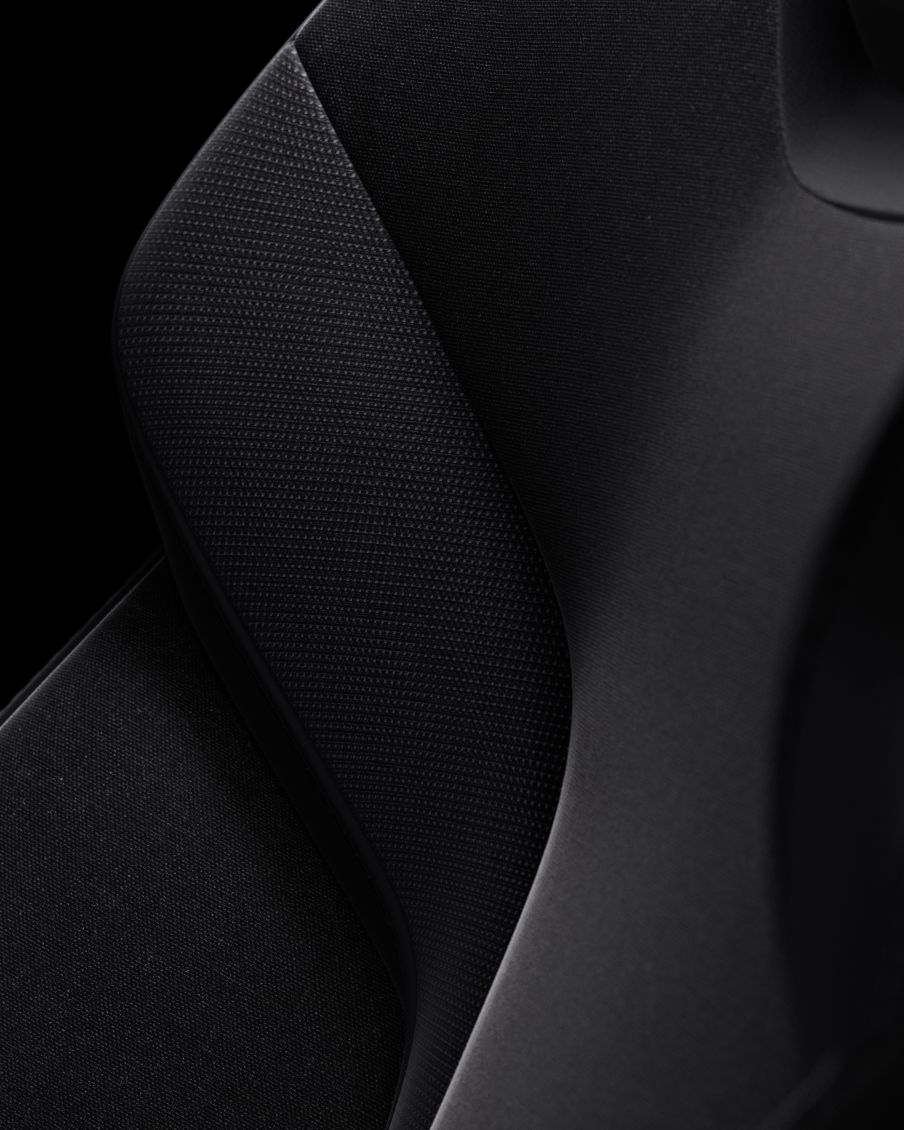 Upholstery
Animal welfare certified wool
Conscious comfort. The wool used for Polestar 3's interior has been made from animal welfare certified yarn, that came from farms with a progressive approach to managing their land and treating their sheep responsibly. This allows transparency in production and animal welfare.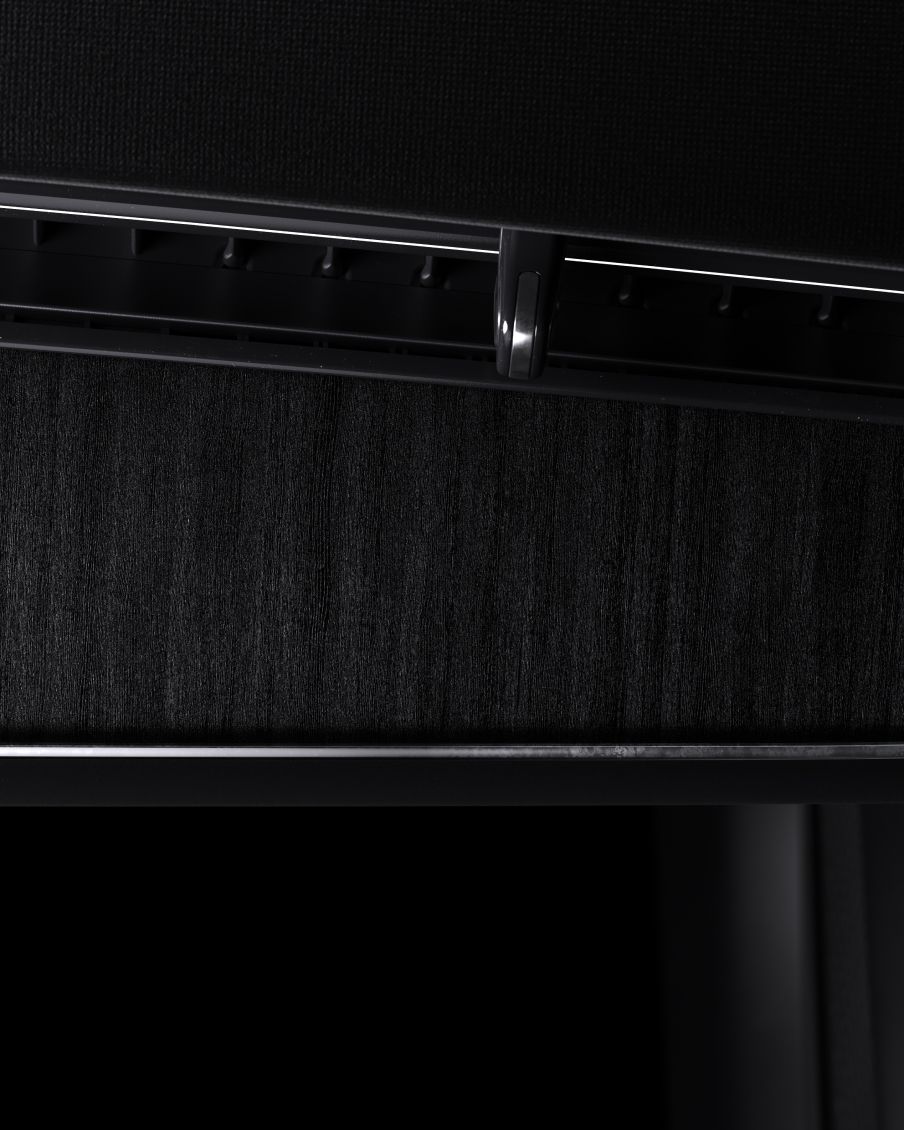 Deco
Black ash wood
Inspired by techniques from furniture design, black ash deco achieves its unique look by using the physical structure in the wood instead of the optical shifts in colour more often used in cars. This more sustainable approach reduces scrap by making better use of the available veneer. 
Available as an upgrade. 
Deco
Repurposed aluminium
Made from recycled metal, the aluminium deco gives the interior an even more futuristic look. 80% of the raw material sourced for the panels comes from post-industrial waste, giving used aluminium a new life as distinctive interior components.
Seating
Low and sporty without compromising on comfort. Polestar 3 has a seating position with a completely different character from any other SUV. It's designed to deliver a uniquely connected and in-control experience, with great visibility in all directions.
01/03
A seating position unlike any other SUV.
Front seats with memory function
Choose from eight ways to adapt. Set it up once. Polestar 3's front seats can remember the preferred seating position for each driver. Open the door and the seats and wheel shift to ingress position (if activated), making it easier to get in. Depress the brake pedal and everything moves to the driving position, based on the settings saved earlier.
Rear seats with plenty of room
Instead of a bench, Polestar 3 comes with three seats in the rear, offering the same support and comfort as the front seats. Furthermore, the completely flat floor provides additional leg room, ensuring enough personal space regardless of where you're sitting. 
Displays and controls
Forward-thinking design with a familiar feel. Polestar 3's digital displays and car controls offer a modern take on driver information without compromising on intuitiveness. The result is a uniquely uncluttered experience that appeals to the senses without overwhelming them. 
See all infotainment features
14.5" centre display
Clarity in all circumstances. The large, frameless central touch screen has a pixel density of 208 ppi and an anti-reflective coating to deliver excellent readability even in direct sunlight.
9" driver display
This advanced display has an anti-reflective coating that eliminates glare without compromising readability when exposed to direct sunlight. It also automatically adapts its brightness to suit ambient lighting conditions.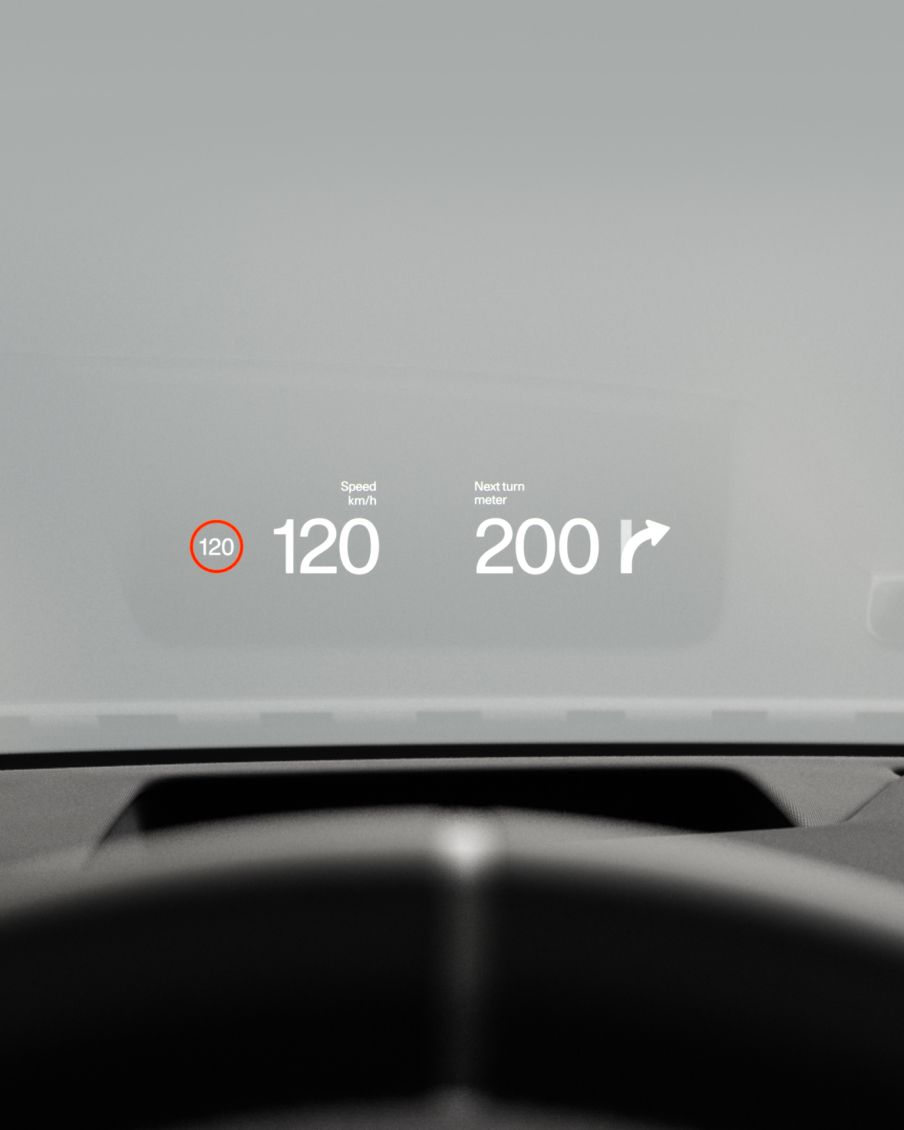 Head-up display
Essential driving information like speed, turn-by-turn navigation and warnings are projected onto the windscreen, with advanced lightning technology, which ensures high visibility regardless of exterior lighting conditions.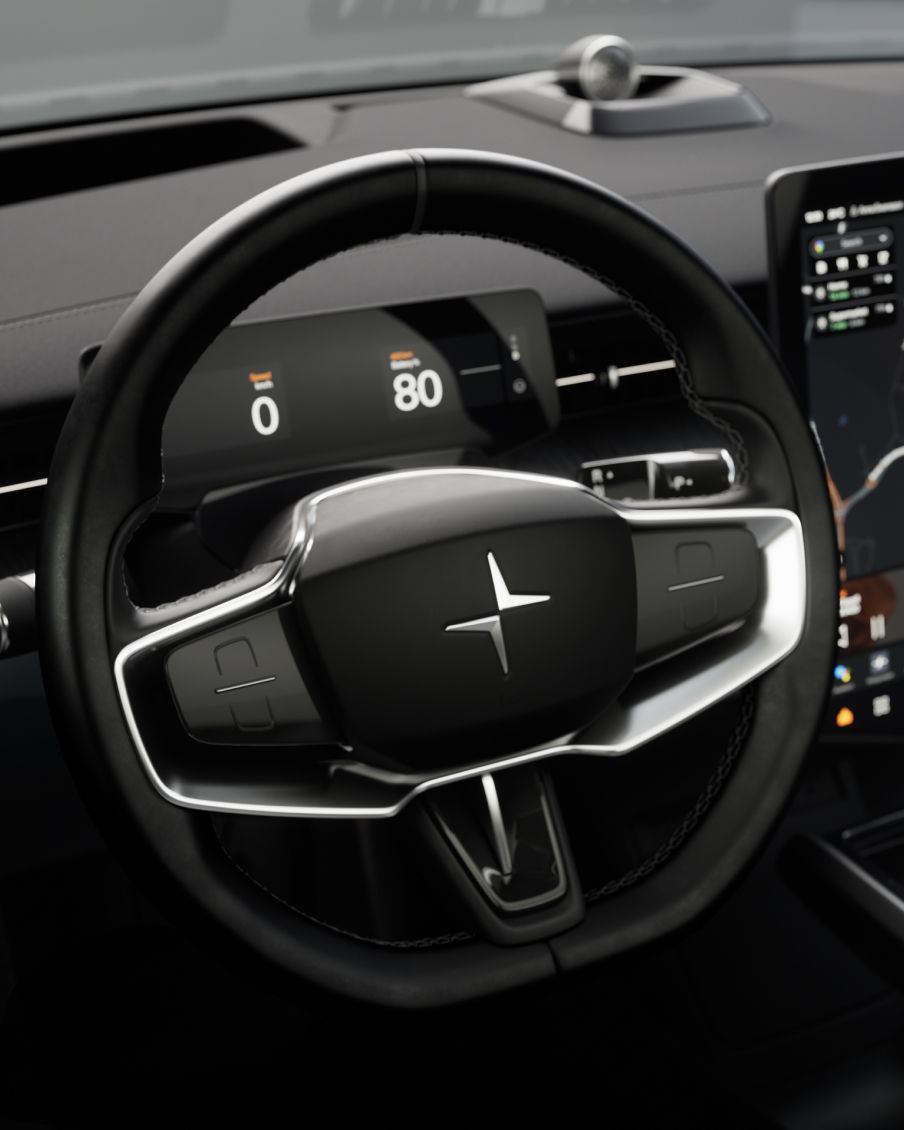 Steering wheel controls
For a safer, more convenient driving experience. Touch-sensitive, contextual buttons allow the driver to control many of the car's advanced functions, without taking their eyes off the road or their hands off the wheel. The active function is clearly shown in the driver display.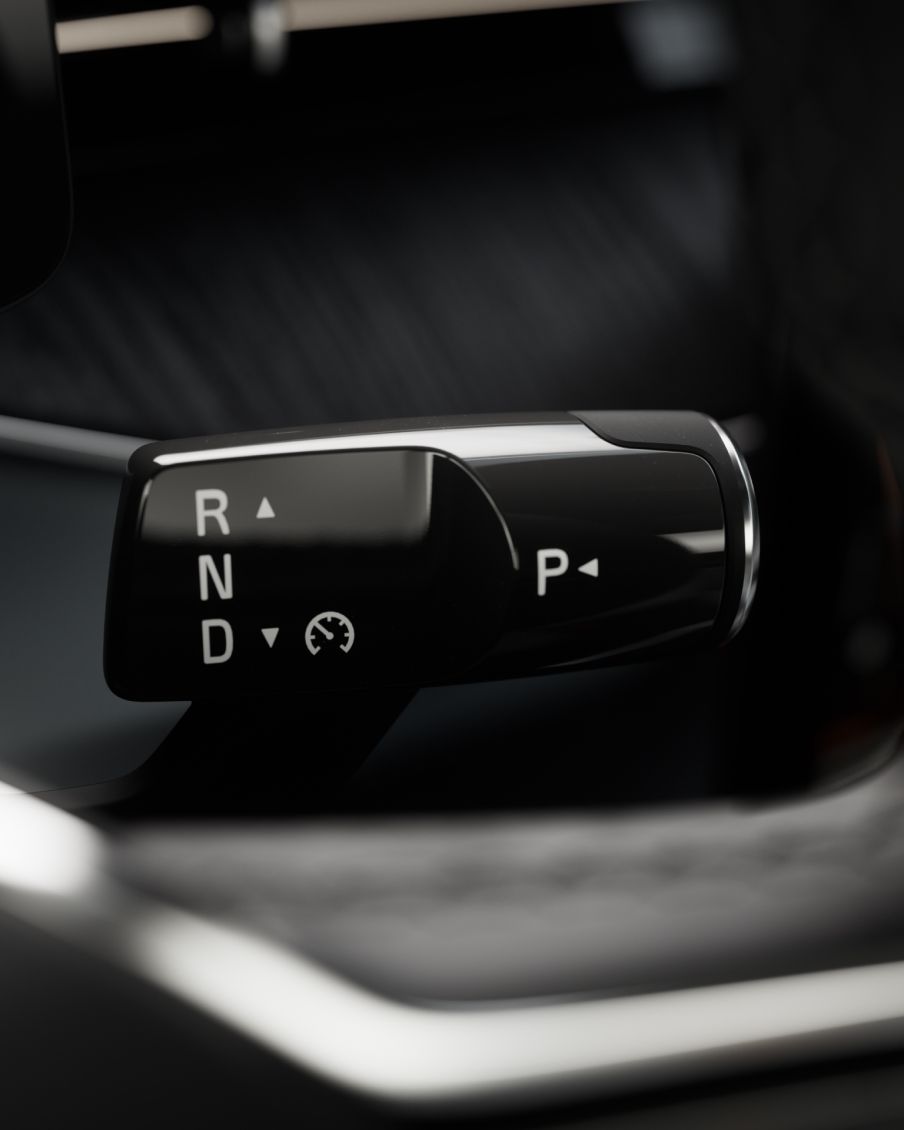 Drive selector
The drive selector is situated on a stalk behind the steering wheel. This allows the driver to select the drive mode, activate the electric parking brake, and use the Adaptive Cruise Control and Pilot Assist functions, while keeping both hands on the wheel.
Bowers & Wilkins for Polestar
With 1610 watts of power, 25 speakers, 3D Surround Sound and Dolby Atmos, the Bowers & Wilkins for Polestar audio system takes in-car listening to a level previously unheard of. Specifically developed for Polestar 3, it ensures optimal speaker placement and delivers an immersive experience true to the original recording. 
01/02
The Bowers & Wilkins speaker design complements the minimalist interior of Polestar 3.
Dolby Atmos
The Bowers & Wilkins for Polestar audio system features Dolby Atmos, enabling a spatial sound experience in Polestar 3. The Atmos technology allows precise placement of each voice, tone, or noise, revealing depth, clarity and details like never before. 
Headrest speakers
To further elevate the level of acoustic precision, each front seat headrest is fitted with two perfectly tuned 40 mm full-range speakers. Apart from adding to the immersive audio environment, they also allow the driver to receive targeted navigation instructions and answer calls without interrupting the listening experience of the passengers. 
Panoramic roof
The panoramic roof adds a spacious feeling to Polestar 3. The roof is made of high-tech, laminated glass, which lowers cabin noise levels. It also cuts ultra-violet radiation by 99.5%, reducing glare and heat from the sun, and improving the energy efficiency of cabin climate control. 
01/03
The entire roof is made of high-tech, laminated glass.
Air particle filter
Polestar takes air quality seriously, both outside and inside the car. The on-board particle filter helps to reduce the number of undesirable particles in the cabin air, such as pollutants and pollen.
Auto-dimming interior mirror
The rear-view mirror automatically dims when facing extra-bright lights. This increases preventive safety and eye comfort, and reduces the risk of being dazzled.
Ambient lighting
The ambience is in the details, such as the minimalist white LED lighting integrated into the instrument panel and the door sides, to highlight and enhance the interior design. Gold illumination is available with the Performance pack.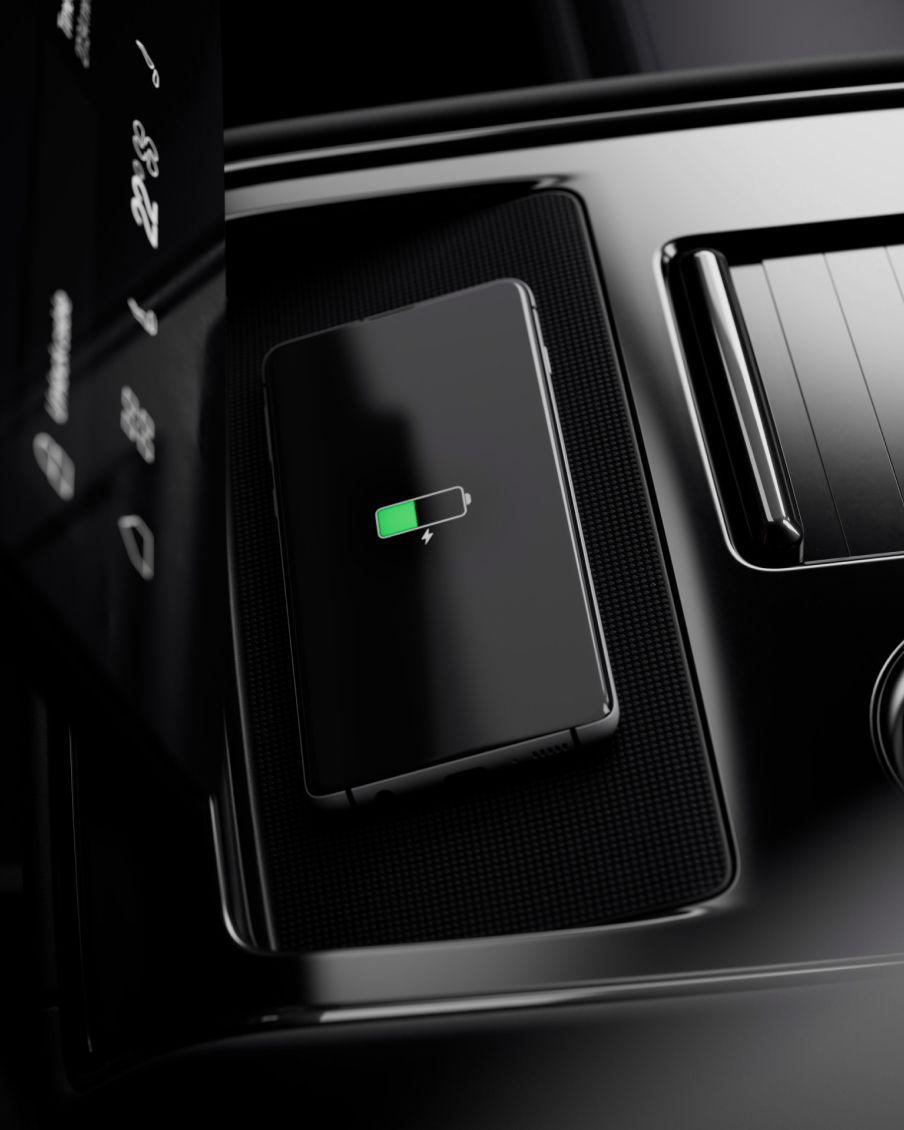 Wireless charging
No more cable clutter. The front space is equipped with a wireless charger that works with any Qi-compatible devices. Additionally, Polestar 3's tunnel console is fitted with two USB-C ports in the front, plus two in the back. A convenient cable storage pocket is also provided.
Google, Google Play, Google Maps and YouTube Music are trademarks of Google LLC. Google Assistant and some related features are not available in all languages or countries. See g.co/assistant/carlanguages for updates to language and country availability. Not all services, features, applications or required compatible devices are available in all languages or countries, and may vary by car model. For more details, visit the Help Center, sites for Google Assistant, Google Maps, Google Play, or the car manufacturer site. Visuals are for illustrative purposes only.
Visuals are for illustrative purposes only.