Design
Bold yet understated. Futuristic without being flashy. Every millimetre of Polestar 2 has been designed for pure, progressive performance. From the SmartZone in the front to the signature rear light blade, the exterior exhibits a controlled aesthetic that's quietly distinctive. 
Colours
Emphasis on every detail. Polestar 2 comes in six metallic exterior colours, carefully selected to highlight even the most minute design features. 
Space
Thunder
Midnight
Jupiter
Snow
Magnesium
Wheels
Precisely machined. Perfectly matched. Polestar 2 comes with a choice of highly engineered alloy wheels, each designed to augment the natural presence of the car. 
Design options
All available wheels get their own signature look, using the latest cutting and machining technology or Polestar's patented 3D laser etching process. This ensures a high-quality finish while maintaining uncompromising standards for safety, handling, and performance. 
More about wheels and performance
20" 4-Multi spoke black polished forged alloy
Performance pack
20" 5-V spoke black silver alloy
Upgrade
19" 5-Double spoke black diamond cut alloy
Standard
Headlights
Polestar 2's LED headlights combine energy efficiency with an intricate, origami-inspired design. They automatically adjust their intensity depending on the ambient light, providing optimal illumination in all conditions.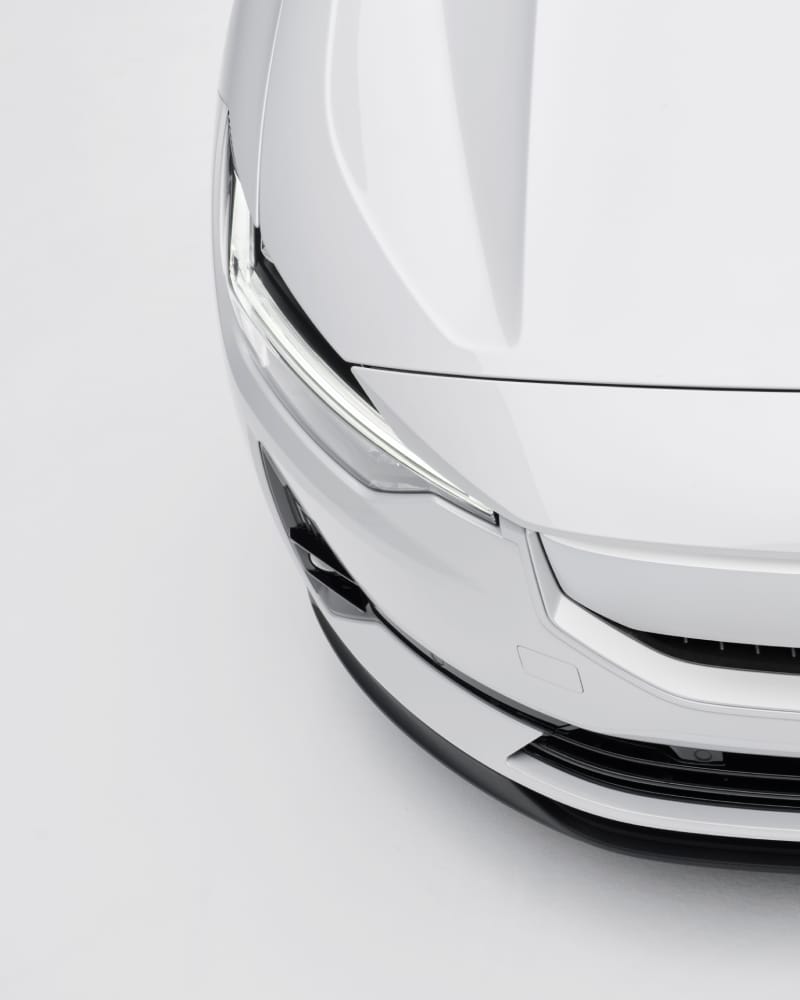 Active high beam
Dazzle without dazzling. Polestar 2's headlights feature an active high beam function, using camera sensors in the windshield to monitor for headlights of approaching vehicles, or taillights of cars directly ahead. Once detected, Polestar 2's headlights automatically switch from high beam to low beam. 
Lighting upgrades
Pixel LED headlights with adaptive high beam
Intelligent illumination. The safety-enhancing Pixel LED headlights autonomously adapt their beam to the surrounding traffic and light, using 84 individually controlled Pixel LEDs in each lamp unit. They can shade out up to five areas in front of the car, ensuring maximum visibility without blinding other drivers. 
Available with the Pilot pack.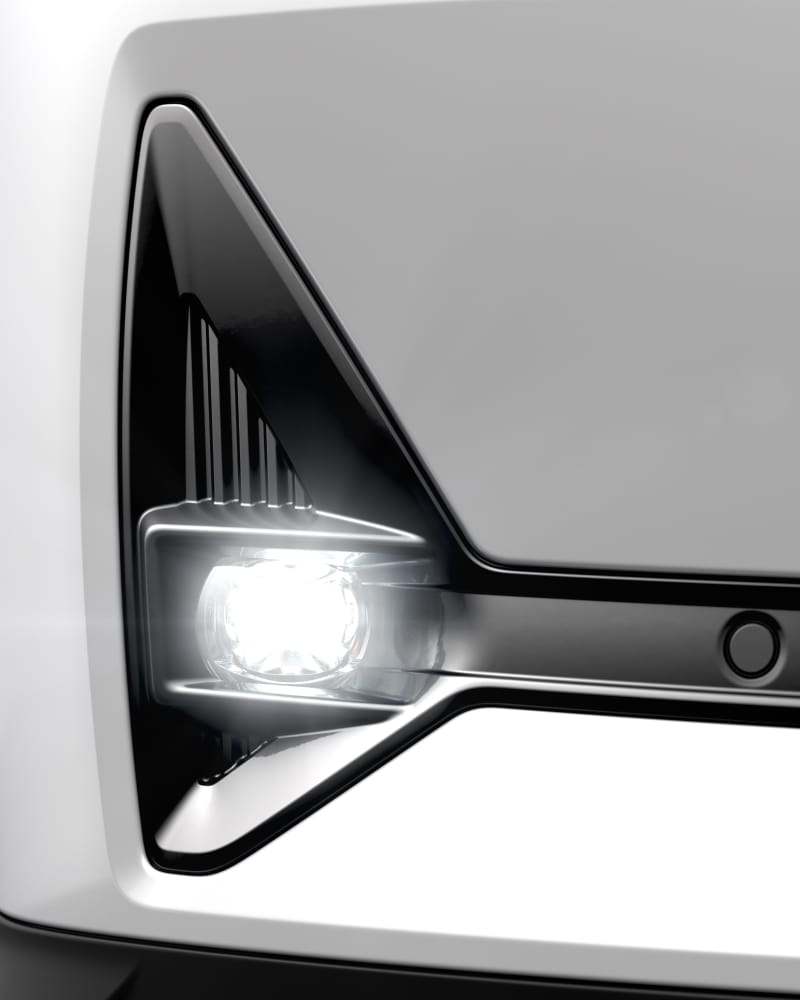 Lighting upgrades
LED front fog lights with cornering function
A better view at every turn. The LED front fog lights don't just improve visibility in murky weather. At speeds below 30 kilometres per hour, they illuminate the area close to the car when cornering or using the indicators, making it easier to judge bends and intersections. 
 
Available with the Pilot pack. 
Adaptive rear light-blade
Pairing a futuristic shape with forward-thinking technology, the rear-light blade uses 288 individually controlled LEDs to adjust to various driving situations. It shines brighter on sunny days to improve visibility, adapts to the dark to save power and displays a welcome or farewell sequence when the driver touches the door handle.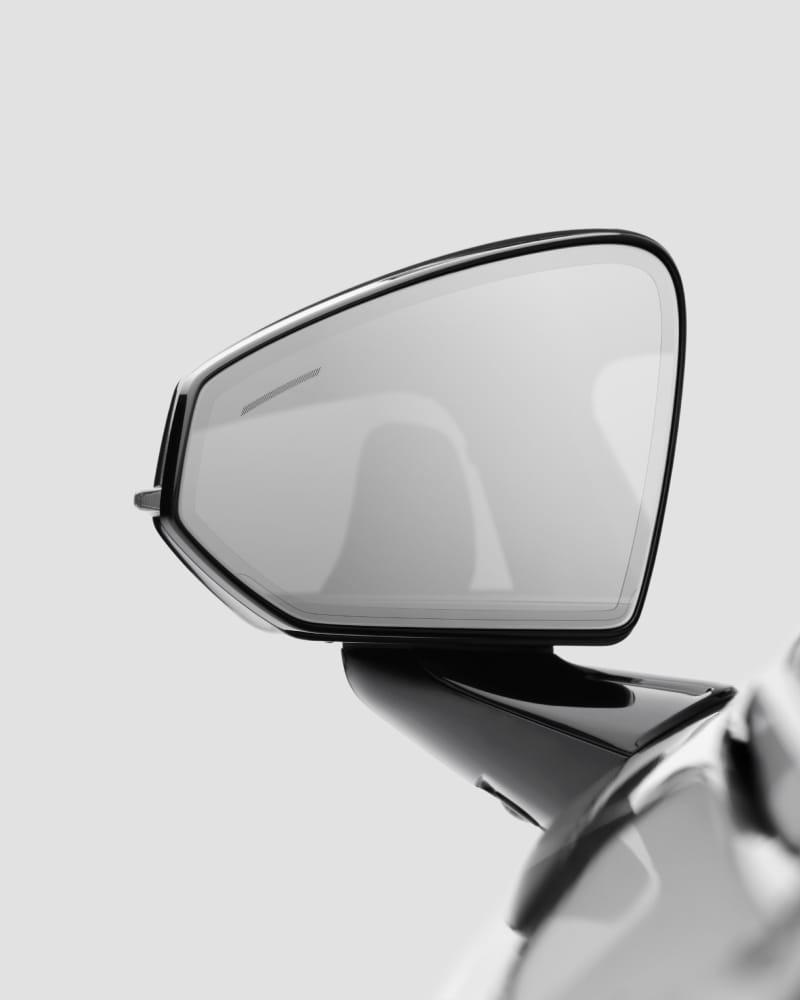 Door mirrors
Frameless design
Reflection reinvented. Polestar's signature door mirrors reduce the size of the enclosure around the glass, maximising the field of view and cutting the volume of the whole mirror unit by 30%. The results is a distinctive, minimalist design with less drag. 
Door mirrors
Automatically adjustable
The side mirrors can tilt down for increased visibility when reversing. And when driving in the dark, they will dim bright light from approaching cars. They can also be folded in for protection when parked.