Performance pack
The optional Polestar 3 Performance pack includes a performance software upgrade, a tuned Polestar Engineered chassis, 22" forged alloy wheels, and distinctive design features to elevate the driving experience even further.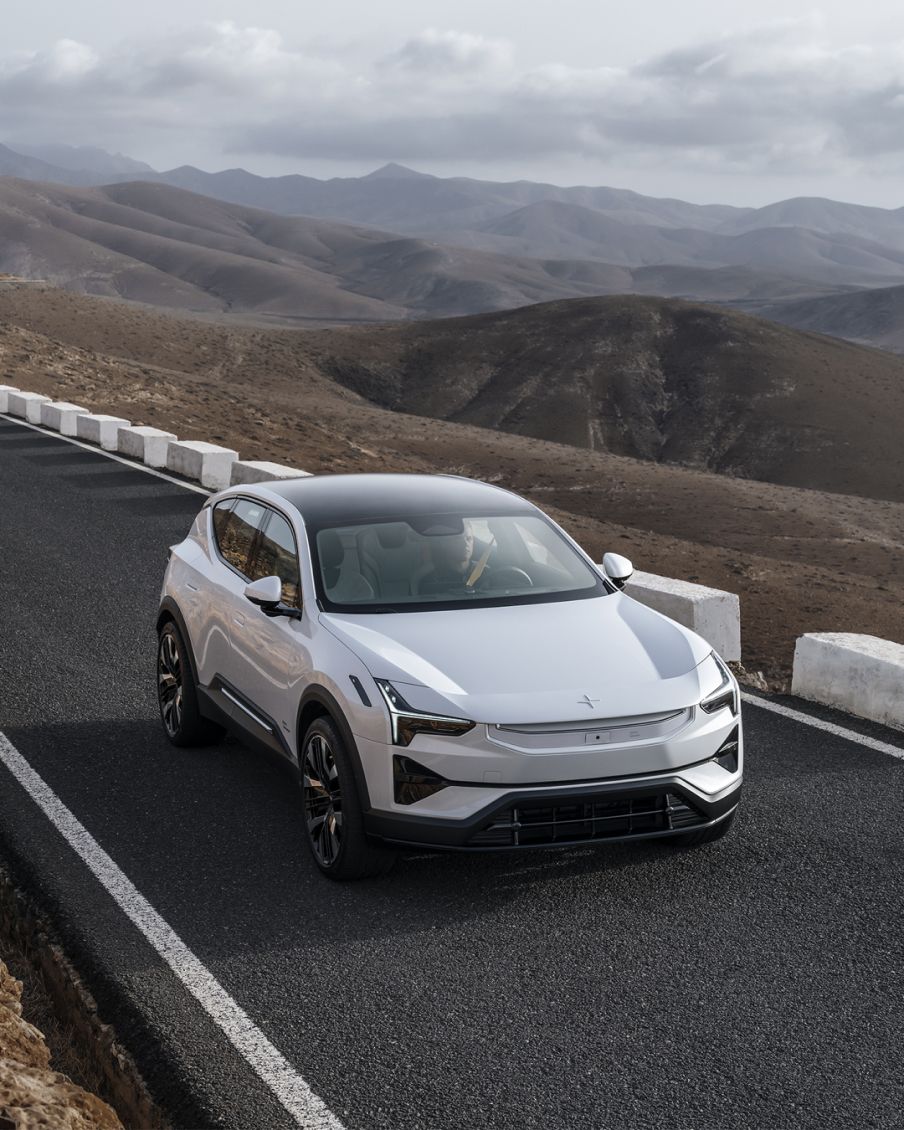 Performance software upgrade
Maximum power and acceleration at all times. The performance software upgrade boosts the powertrain output to 380 kW (517 hp), while also adjusting the true torque vectoring management for constant all-wheel drive and optimal responsiveness.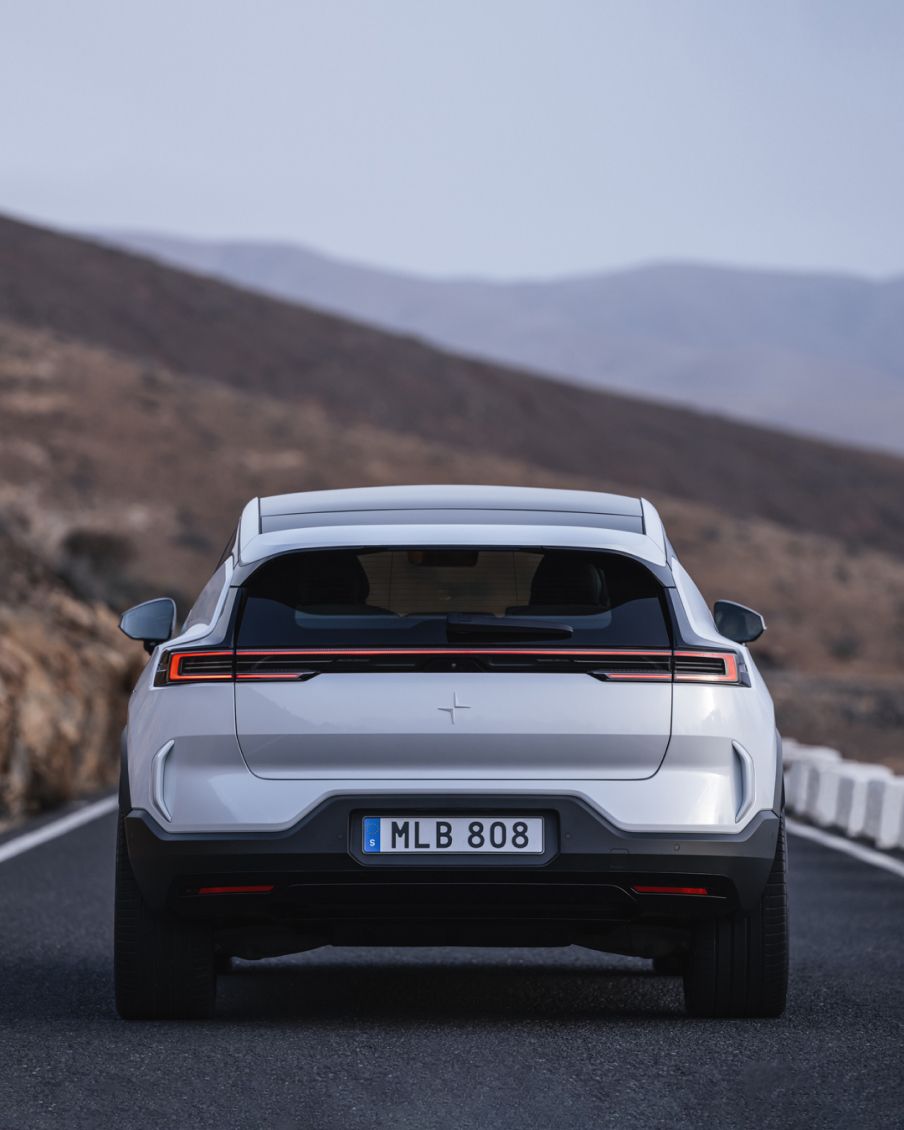 Polestar Engineered chassis tuning 
Refined performance for spirited driving, balanced control for longer journeys, and everything in between. Polestar Engineered chassis tuning provides precisely crafted control in all of Polestar 3's suspension settings. Spring stiffness levels, internal valve semi- active dampers and torque vectoring work in harmony with the Pirelli P Zero tyres to deliver enhanced responsiveness and driver engagement.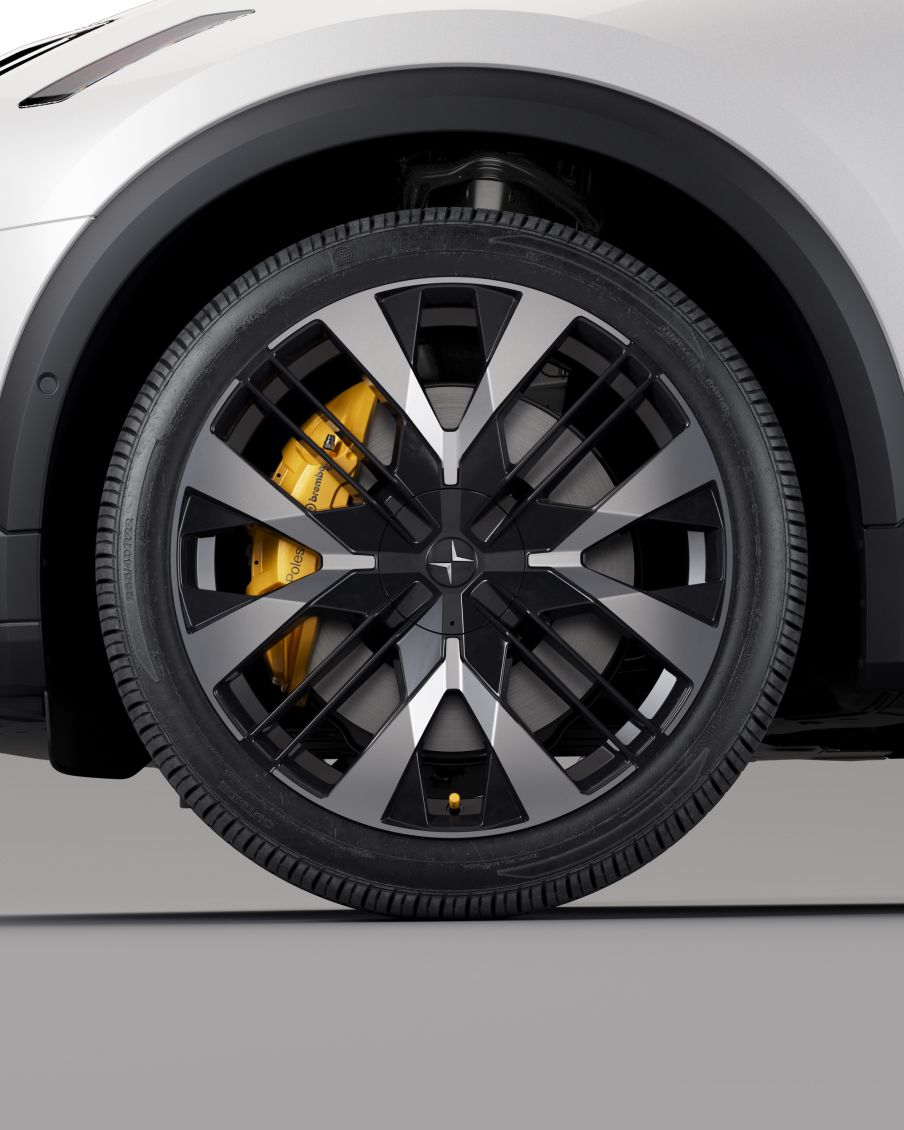 22″ 4-Multi spoke black polished forged wheel
Using a manufacturing process originally developed for racing wheels, the 22″ 4-Multi spoke black polished forged wheel are lighter and stronger than more conventional cast alloy wheels. Their low unsprung weight allows them to move up and down faster, improving handling and maximising road contact.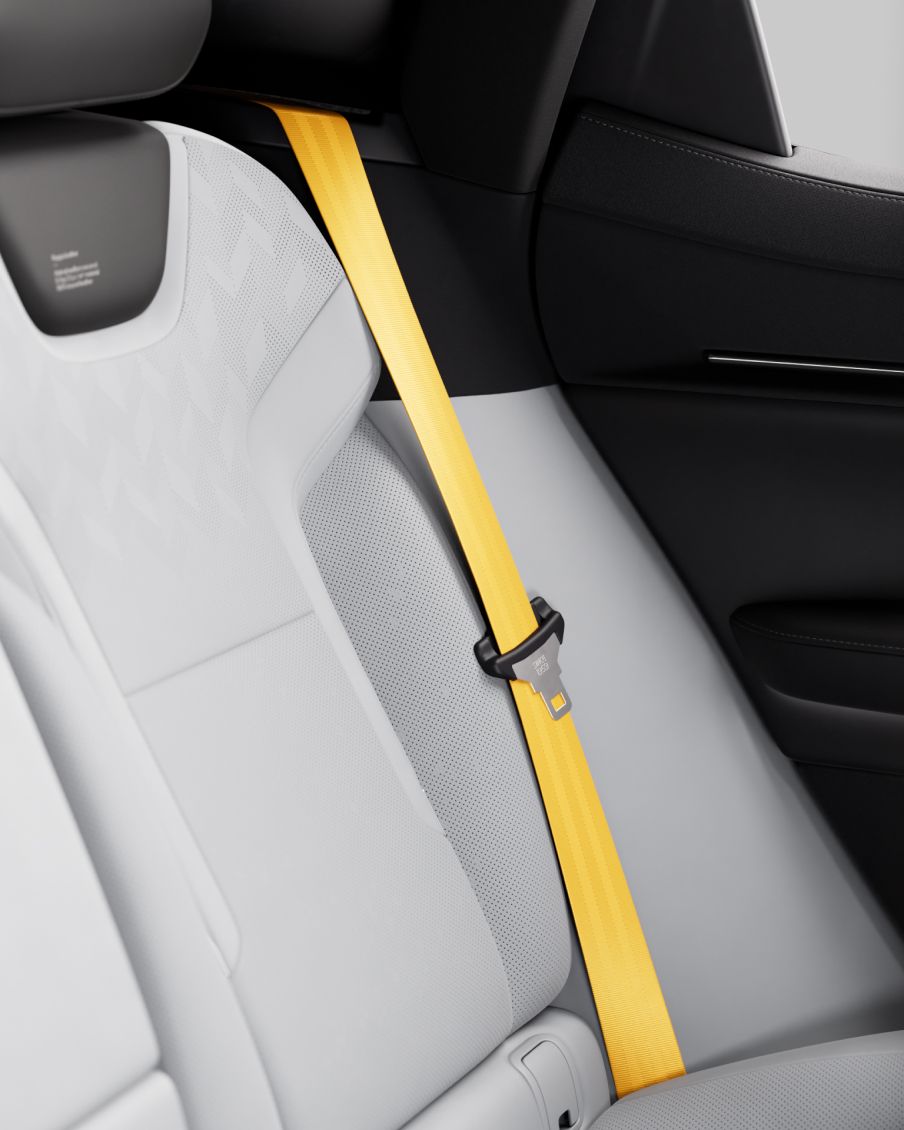 Swedish gold accents
Seatbelts, and the valve caps add a subtle performance signature in the colour Swedish gold.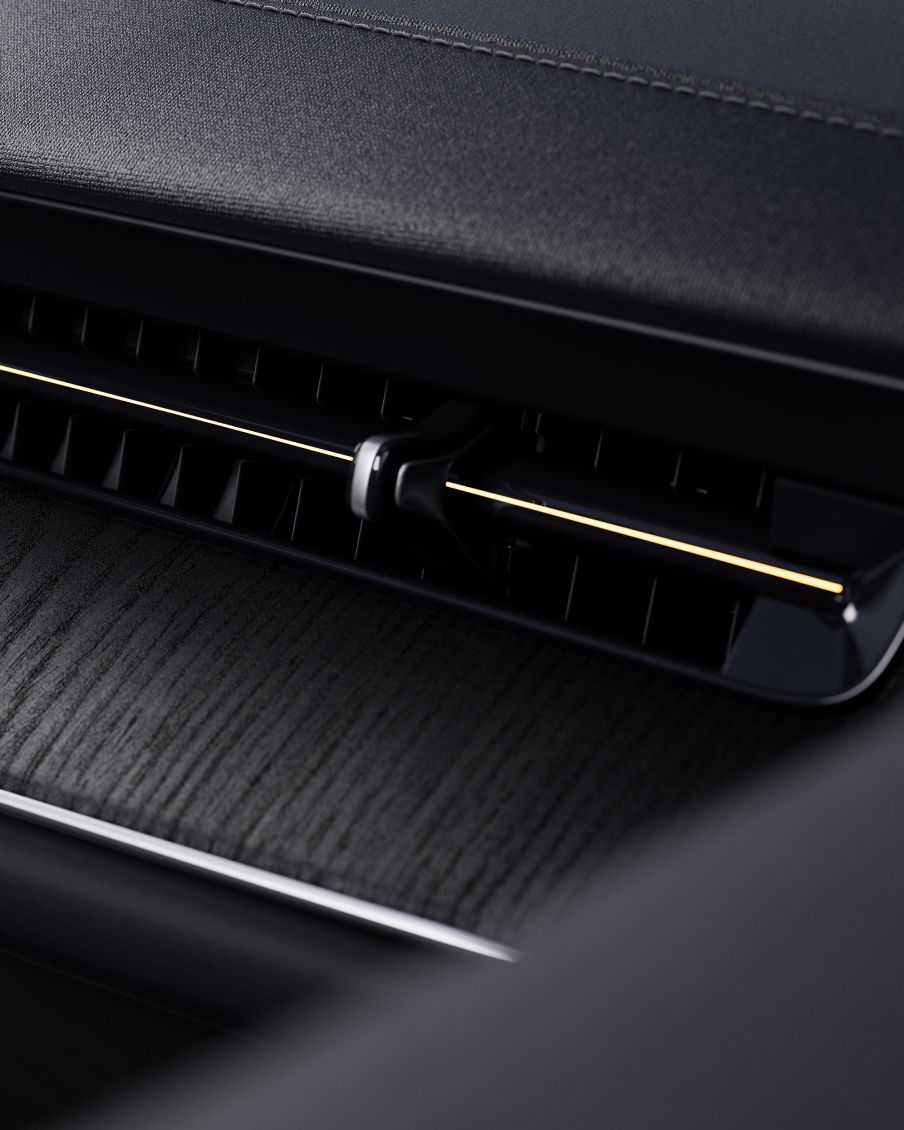 Laser etched golden light line
Adding to the performance features, the golden laser-etched ambient lighting is exclusive to the Performance pack and features distinctive gold illumination.
Plus pack
The Polestar 3 Plus pack includes Bowers & Wilkins Premium Sound, bio-attributed MicroTech or animal welfare certified wool seats, 21" 5-V spoke black diamond cut alloy wheels, heated rear seats, and more. 
Included with every Polestar 3.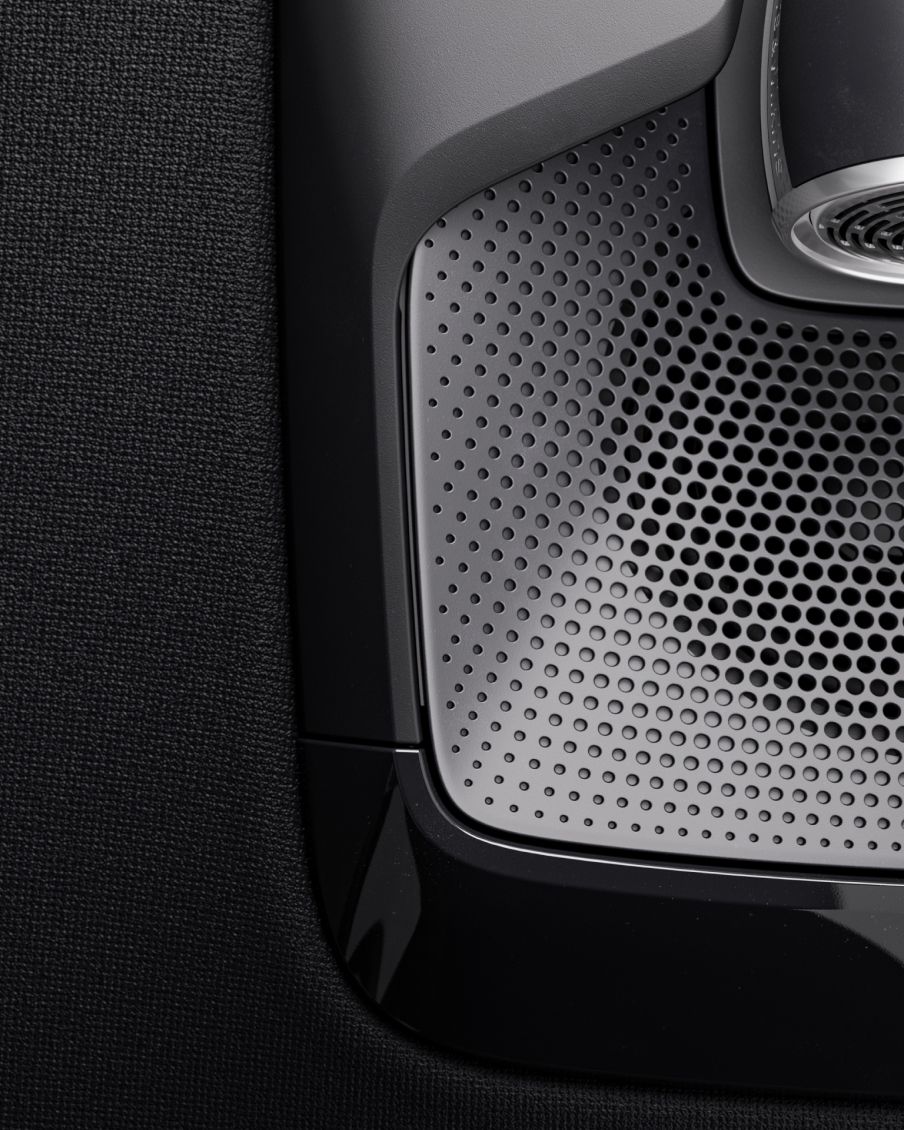 Interior upgrades
Bowers & Wilkins for Polestar 
Pure, fully immersive audio. The high-spec, 1610-watt Bowers & Wilkins for Polestar sound system has been designed specifically for Polestar 3. Its 25 speakers, including a fresh air subwoofer, deliver an outstanding audio experience.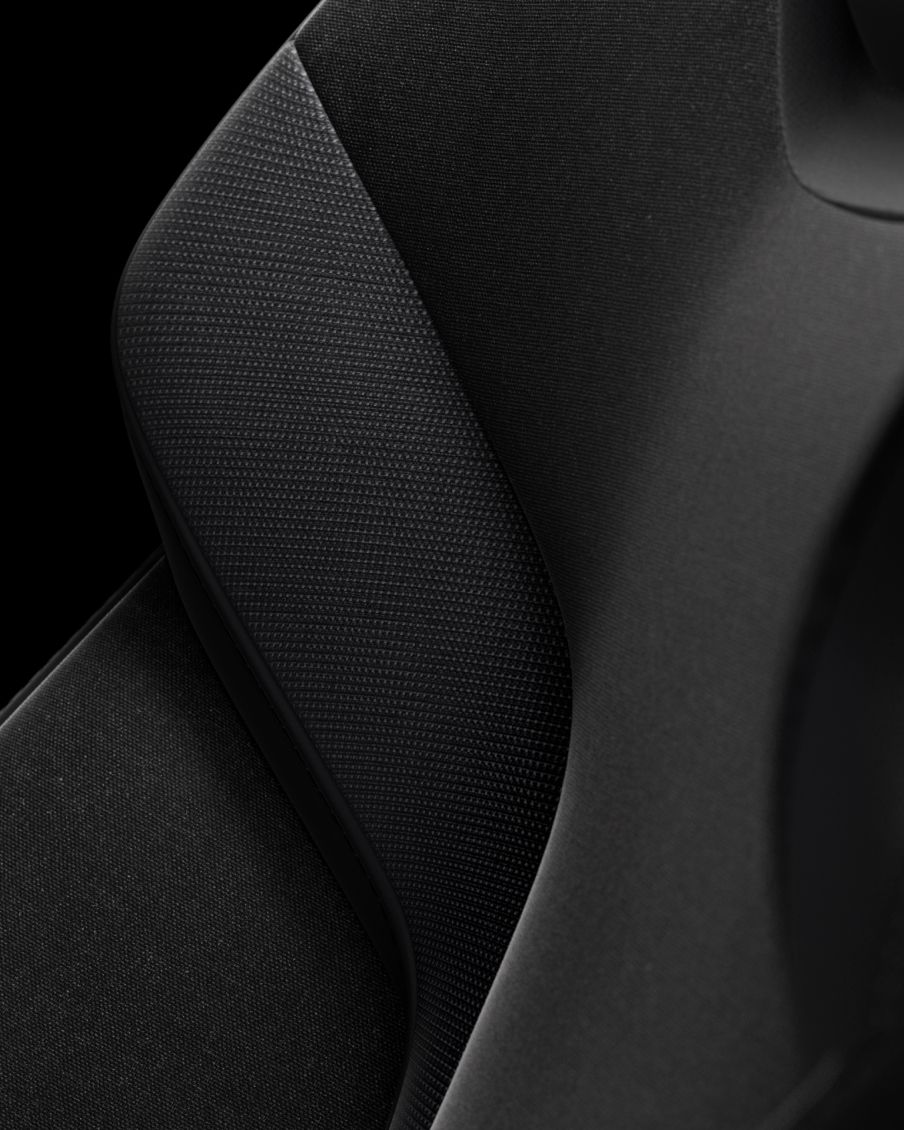 Interior upgrades
Upholstery option: Animal welfare certified wool
Naturally comfortable. Fully transparent sourcing. Animal welfare certified wool is a breathable, elegant upholstery option that also ensures a progressive approach to animal welfare and material production. 
Interior upgrades
Upholstery option: Bio-attributed MicroTech
A vegan alternative that doesn't compromise on feel, durability or aesthetics, bio-attributed MicroTech is produced using renewable vinyl and recycled polyester textile.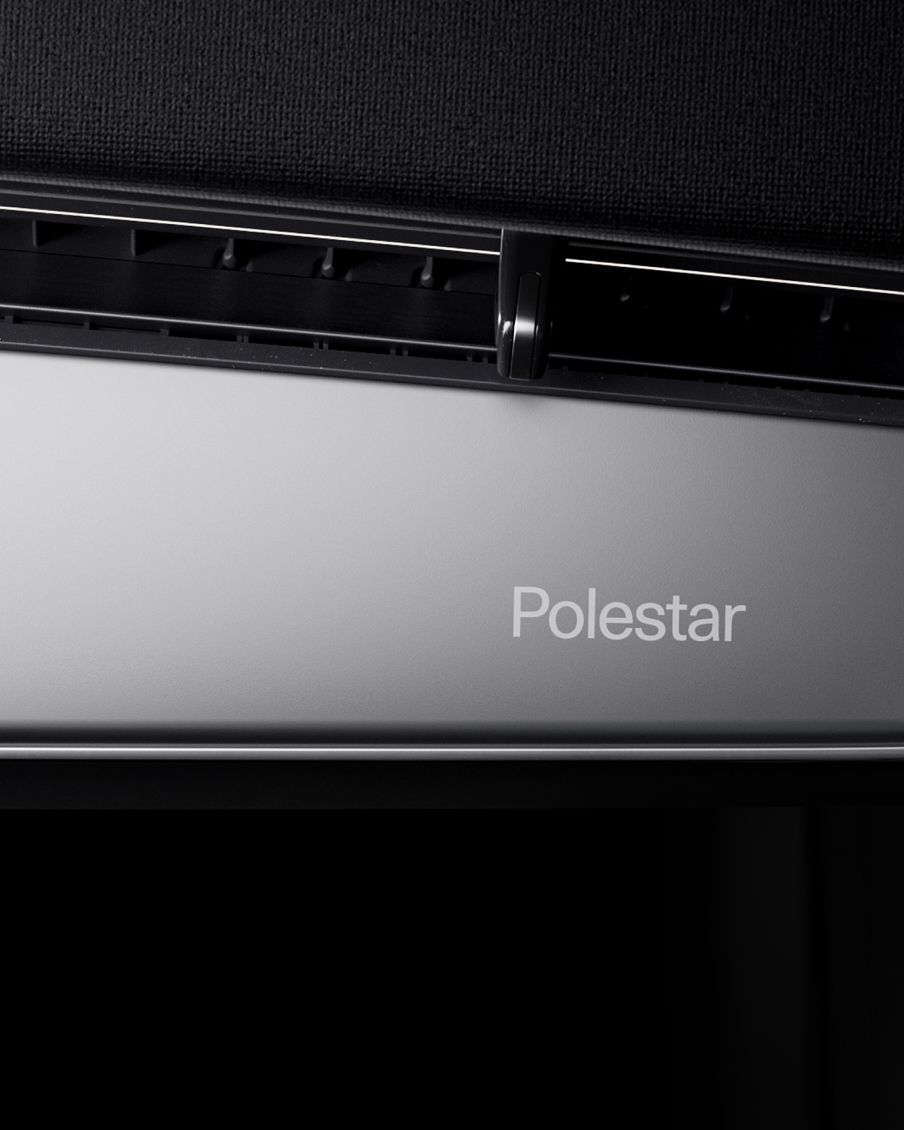 Interior upgrades
Aluminium deco
Because 80% of the raw material is sourced from post-consumer waste, this futuristic interior deco gives used aluminium a new lease of life.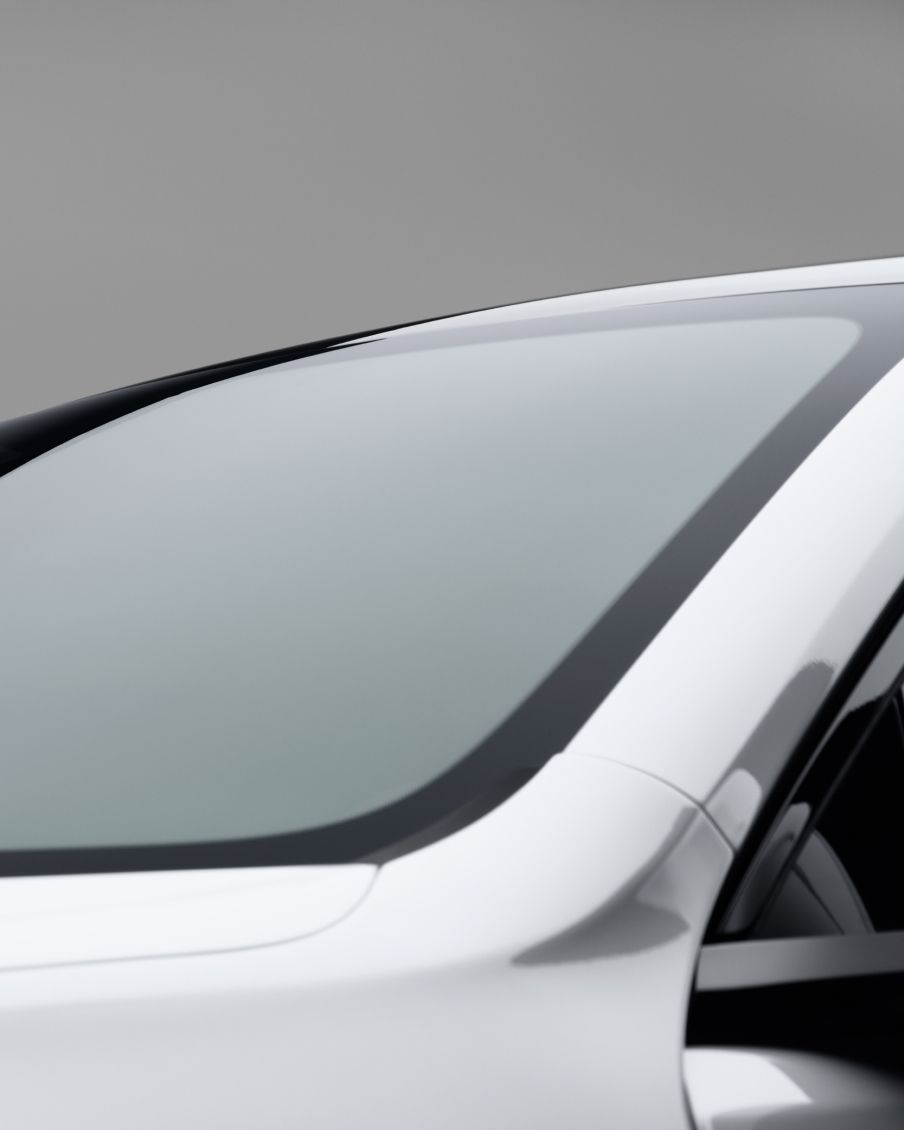 Interior upgrades
IR and laminated acoustic windscreen
Cool in warm climates and warm in cold climates, the infrared windscreen is an essential addition to Polestar 3. It not only helps to optimise cabin temperature, but also reduces road noise for even quieter electric journeys.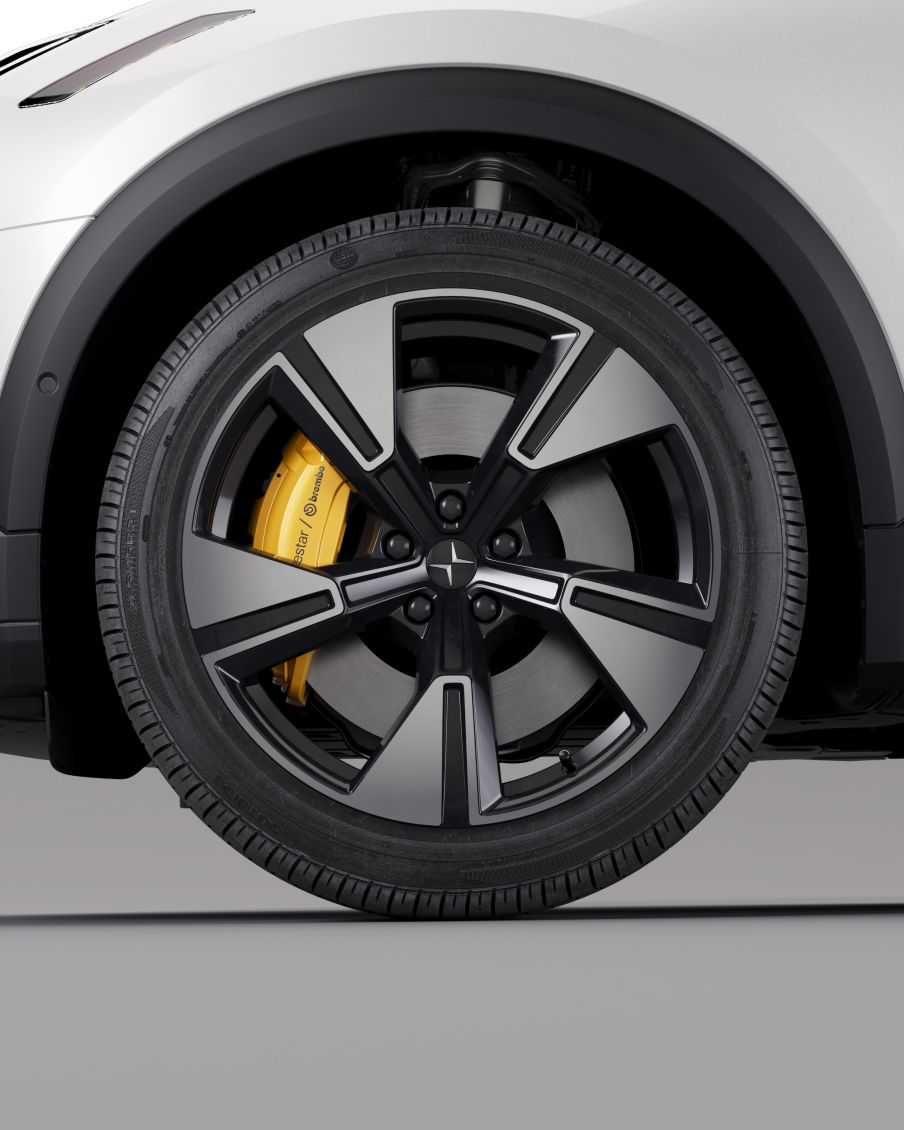 21" 5-V Spoke Black Diamond Cut Alloy Wheels
A perfect match for Polestar 3's minimalist exterior, these 21" signature alloy wheels are manufactured using low pressure casting, making the metal exceptionally dense and strong. The simple, elegant design is accentuated by the diamond cut wheel surfaces and clear coat finish.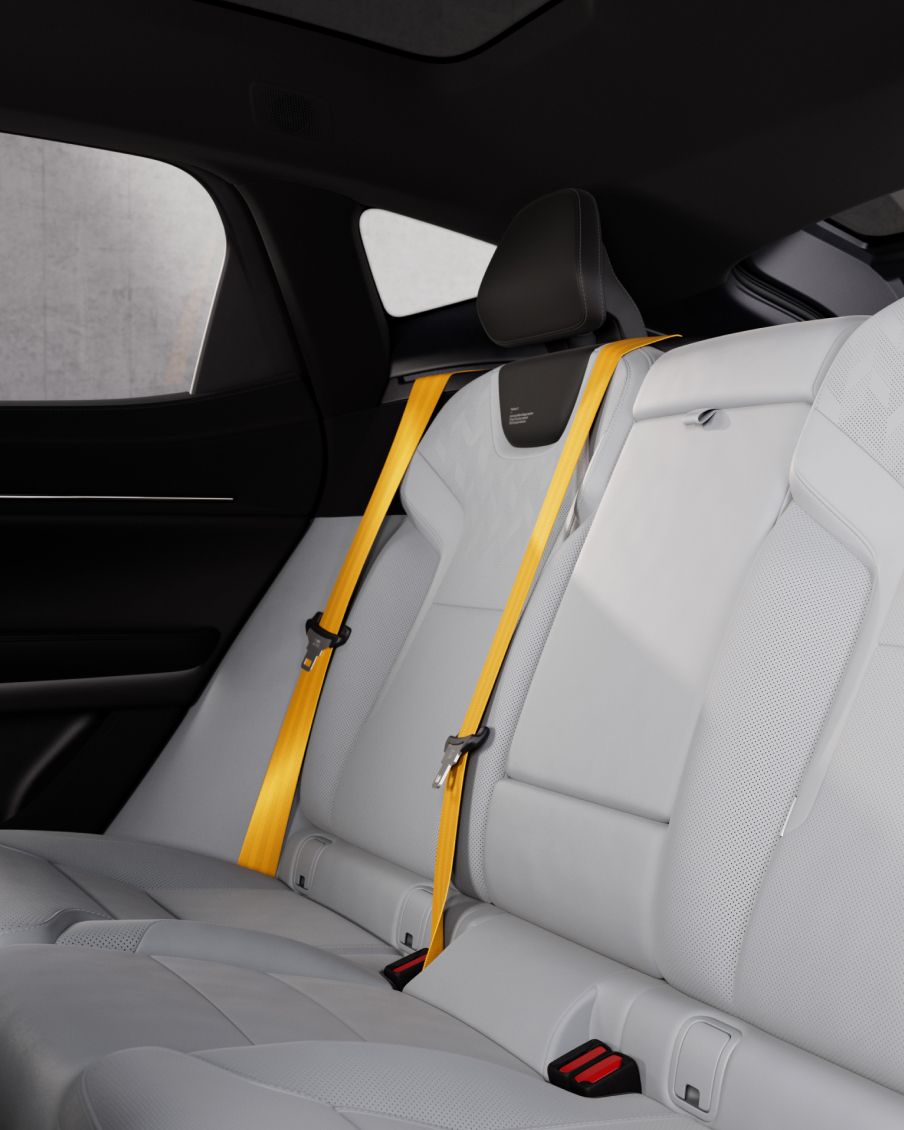 Comfort upgrades
Heated rear seats, steering wheel and wiper blades
Tested and developed in the arctic circle for comfort in the harshest of winter weather, the heated steering wheel and rear seats make the Polestar 3 interior an even more welcoming environment. The heated wiper blades prevent washer fluid from freezing in cold temperatures, making them an important safety feature.
Comfort upgrades
Air particle filter
Polestar takes air quality seriously, both outside and inside the car. The dedicated on-board air particle filter helps to reduce the number of undesirable particles in the cabin air, such as pollutants and pollen.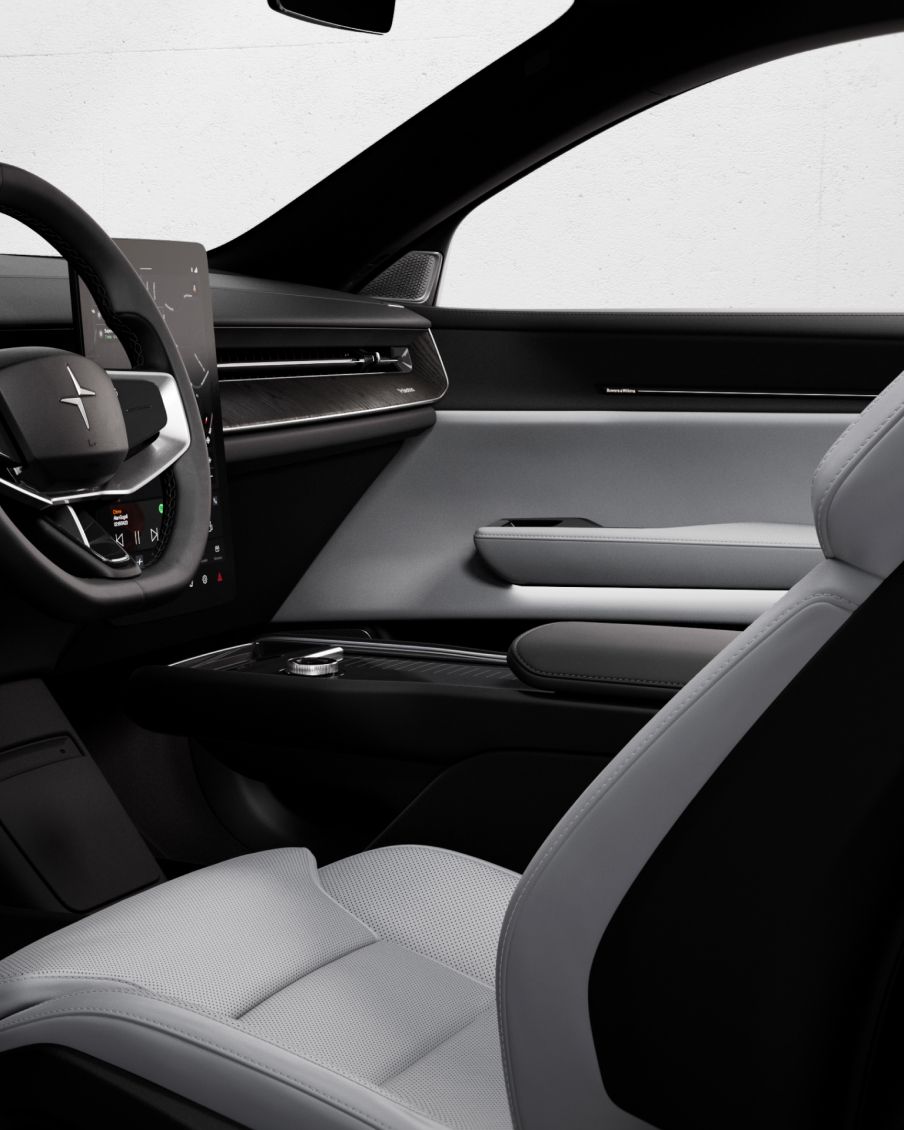 Comfort upgrades
Power operated steering column
Position the steering wheel with precision. Power-operated controls allow the driver to accurately adjust the steering column to achieve exactly the right height and reach. The position is stored with the driver's other preferred settings like seating and side mirrors.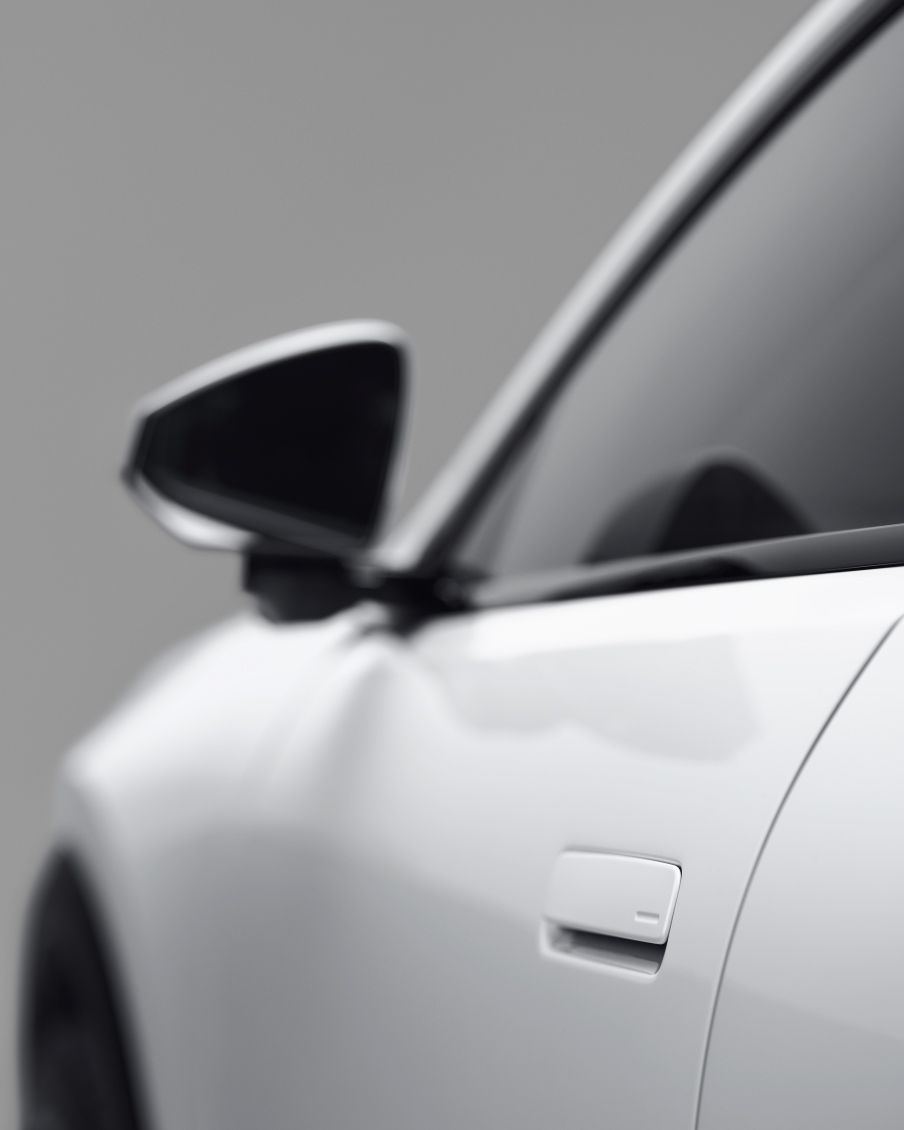 Comfort upgrades
Soft-close doors
The soft-closing system senses when a door is being closed and quietly pulls it shut.
Comfort upgrades
Grocery bag holder
Prevent loose items from moving around in the boot. The cargo floor can fold up to create a foldable holder that supports grocery bags, either standing or hanging from hooks. 
Pilot pack
The Pilot pack further enhances Polestar 3's safety features. Upgrades include Pilot Assist and a head-up display.
Included with the Polestar 3 Launch edition.
Pilot Assist
Pilot Assist delivers a more relaxed driving experience on motorways and major roads. Once the driver has selected the desired speed and a time interval to the vehicle ahead, Pilot Assist monitors the distance to the vehicle ahead, the lane markings, and makes automatic speed and steering adjustments to maintain the preferred position. 
Park Assist Pilot
Park Assist Pilot allows Polestar 3 to detect suitable parking spaces at speeds up to 30 km/h and guide itself into the one selected on the centre display. The system can handle parallel, perpendicular, or diagonal parking, as long as the driver is present.
Lane change assist
When Pilot Assist is active, Polestar 3 can also change lanes automatically. Moving the indicator stalk fully up or down initiates the manoeuvre, and the car will only proceed if the system's sensors indicate it's safe.
Head-up display
Essential driving information like speed, warnings, and turn-by-turn navigation is projected in the driver's field of view, using a special coating on the windscreen. Advanced projection technology ensures excellent visibility regardless of exterior lighting conditions.
Pilot pack with LiDAR
The advanced LiDAR system from Luminar is designed to continuously scan the environment in front of the vehicle to create a three-dimensional understanding of Polestar 3's surroundings. The system can see what the driver sometimes can't, even in low light conditions.

Available at a later point in time.

LiDAR from Luminar
The integrated LiDAR system uses advanced laser technology to target and identify objects more precisely than ever before, even in low light conditions, and especially in the long-range field, thanks to its 1550 nm wavelength. The LiDAR system enhances convenience and driver assistance functions.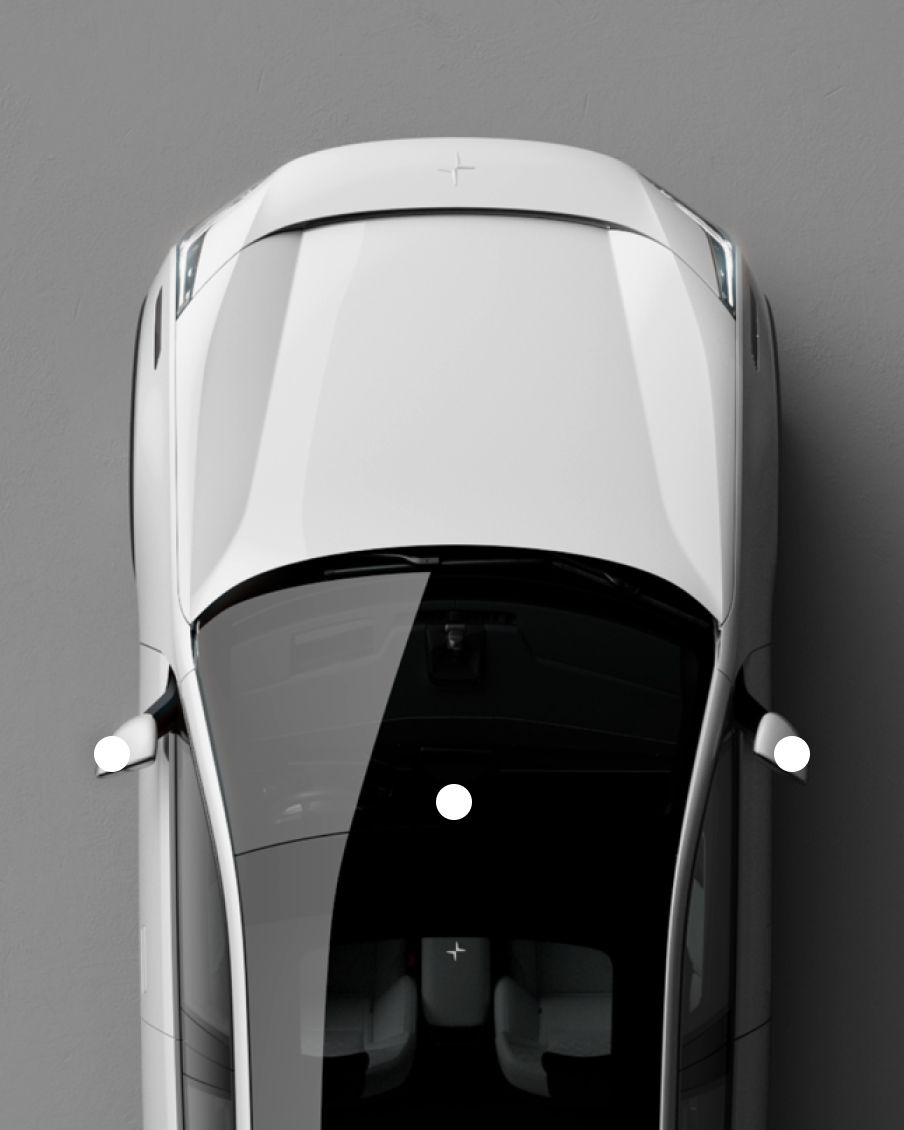 Additional cameras
As well as the LiDAR unit, the system includes two 8-megapixel rear view cameras, one integrated in each door mirror, to complement the standard surround view cameras, and improve the car's rear vision. There's also one additional 8-megapixel long-range camera that increases the car's long-range vision. 
Camera cleaning 
To ensure optimal system performance, the front view camera in the SmartZone gains an automatic cleaning function. This is also included with the two additional rear view cameras integrated in the door mirrors.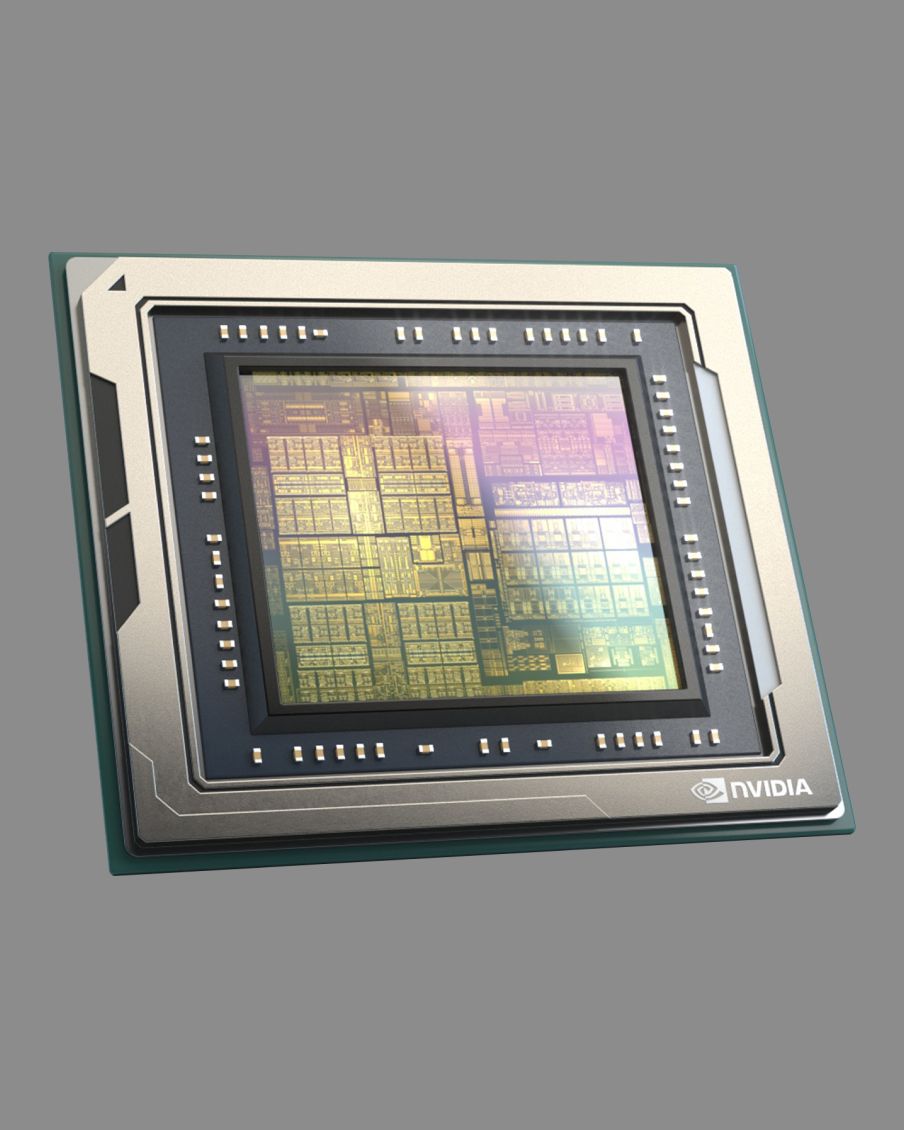 Additional NVIDIA core computer
The additional NVIDIA DRIVE Orin™ core computer delivers 254 TOPS (trillions of operations per second) to fully support the LiDAR and camera system's sensors and features. Its extra computing power works together with the vehicle computation unit to optimise assisted driving capabilities. 
Nappa upgrades
This set of premium interior upgrades includes perforated Nappa leather upholstery, ventilated front seats with massage function, and black ash deco.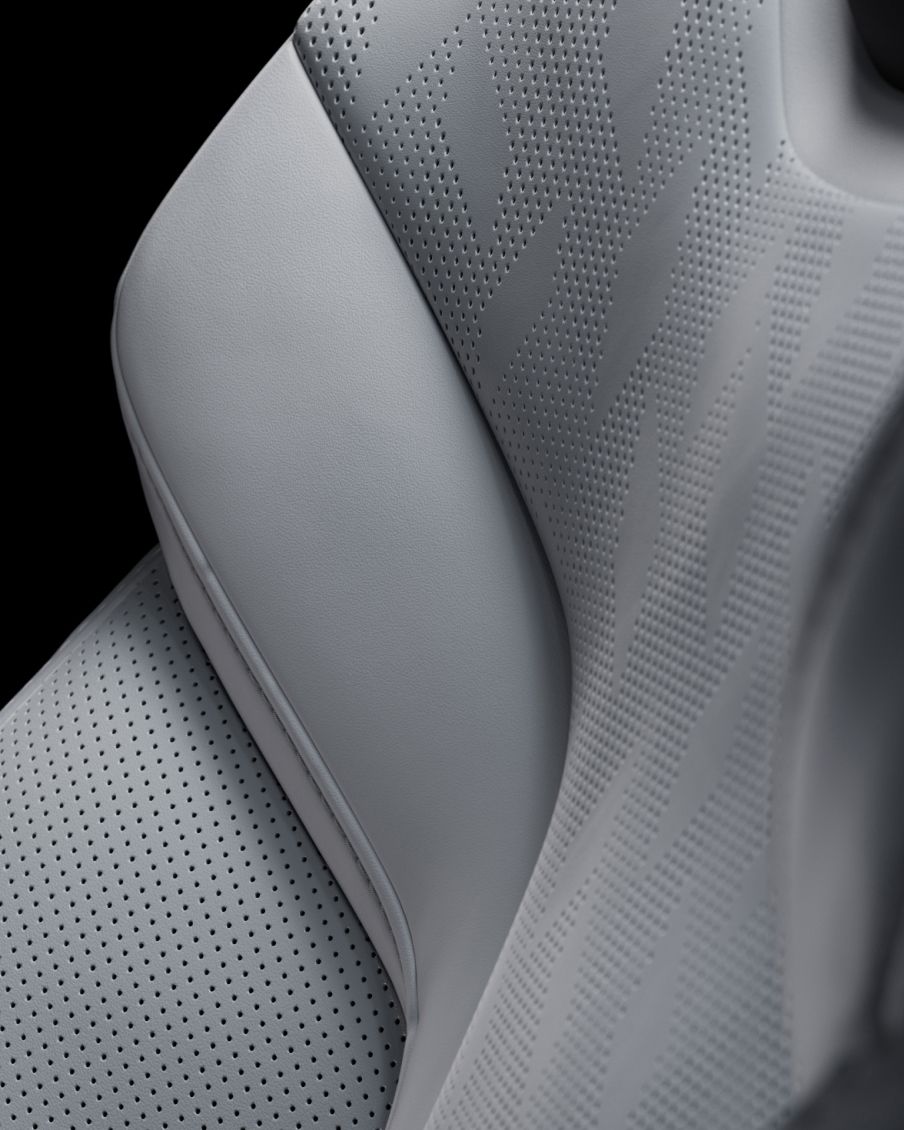 Animal welfare traced Nappa leather
Produced according to strict animal welfare standards by Bridge of Weir in Scotland, the perforated, animal welfare traced Nappa leather upholstery is also chrome-free and fully traceable. Available in Zinc, with a matching interior zinc band, or Jupiter.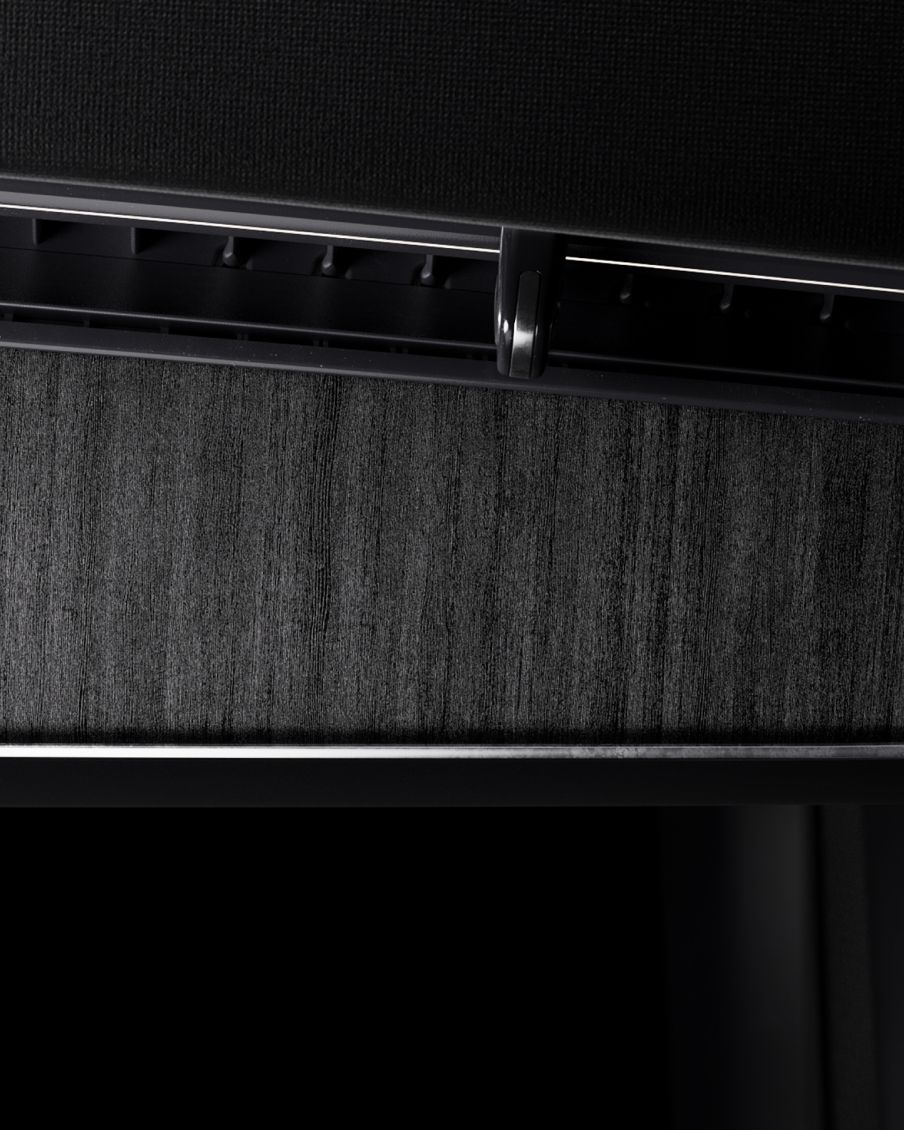 Black ash deco
Inspired by techniques from furniture design, black ash deco achieves its unique look by using the physical structure in the wood instead of the optical shifts in colour more often used in cars. This more sustainable approach reduces scrap by making better use of the available veneer.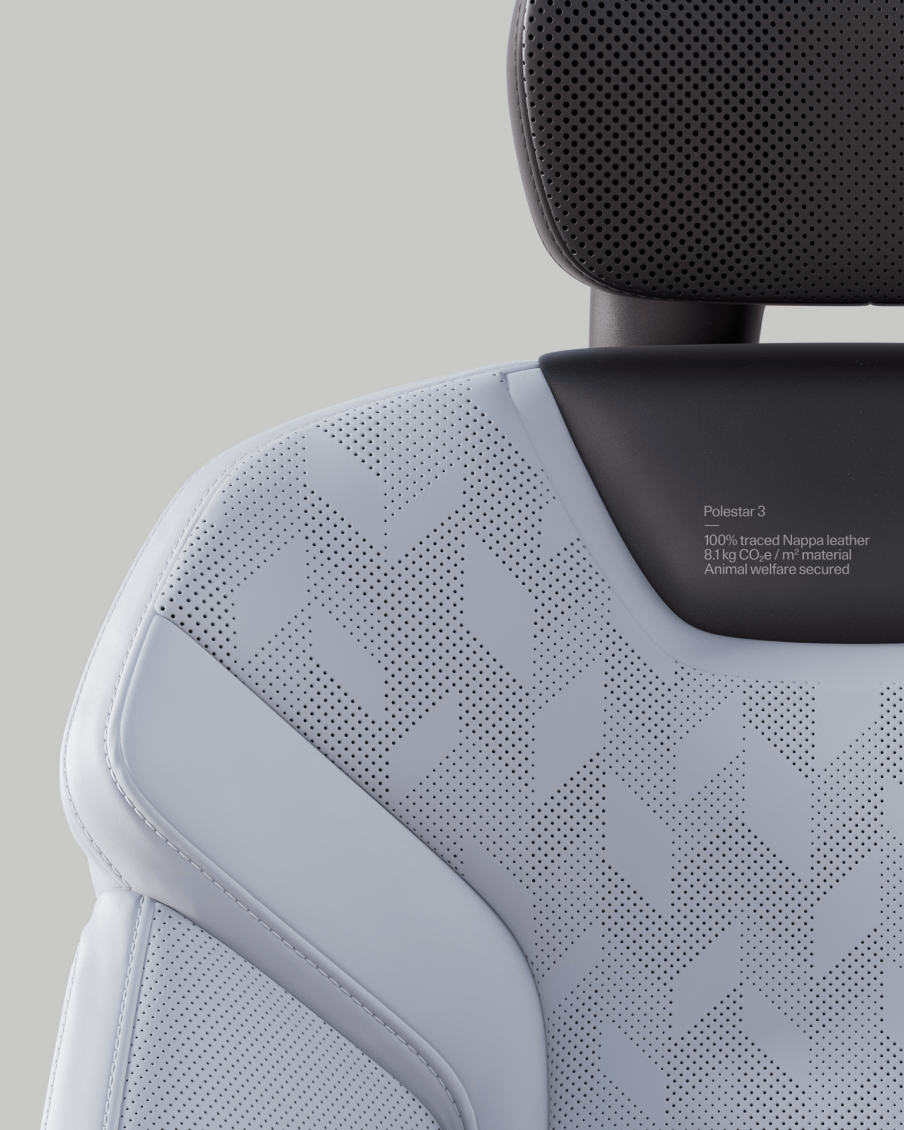 Ventilated front seats with massage function
The front seat ventilation system uses fans inside the seat base and backrest to push air through the upholstery, enhancing comfort in warm weather. Both front seats also include a massage function to make longer journeys more comfortable and relaxing.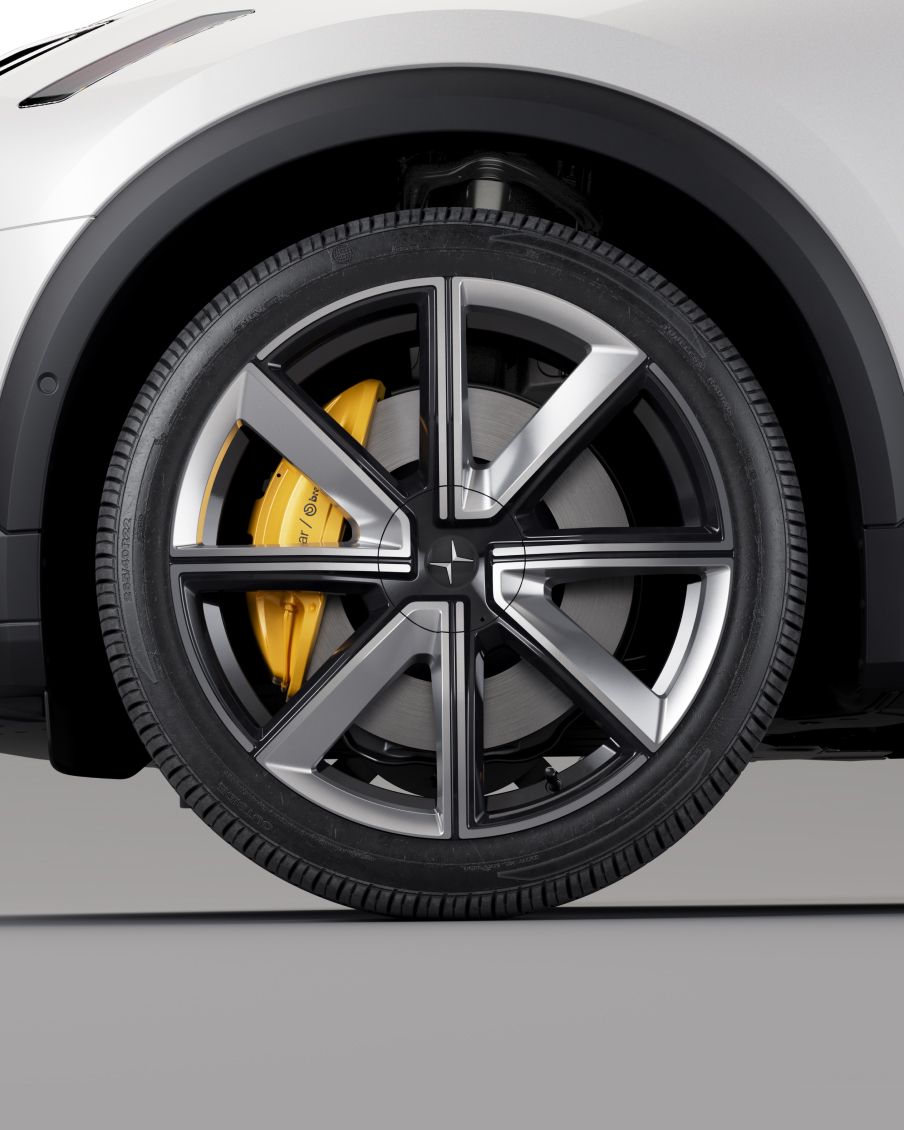 22″ 4-V Spoke black polished forged wheel
These optional 22" forged alloys are shaped by pressing the metal rather than melting it, resulting in lighter and stronger wheels that improve handling and road contact. Their design features are accentuated by a Polestar patented laser etching technique that combines a high-quality finish with a highly efficient use of energy.
HD LED headlights
Using cameras to identify other road users and traffic objects, the megapixel HD LED headlights constantly adapt their light spread to the car's surroundings. The 1.3 million pixels in each lamp unit reduce glare by shading out oncoming and preceding vehicles as well as bright road signs, focusing the beam on where it's needed.
Automatic towbar
Polestar 3 produces enough torque to tow up to 2,200 kg. The fully electric towbar is easy to fold in or out, using the button on the right inner panel of the boot. It's equipped with the "FIX4BIKE®" system and a Trailer Stability Assist function that helps to stabilise the car if a connected trailer starts to sway. 
Over-the-air updates
We're constantly tweaking the software of Polestar 3 to make sure it gets the latest updates to improve range, safety, performance and in-car applications. Expect continuous upgrades to the car throughout its lifetime. 
Free of charge.
Visuals are for illustrative purposes only.